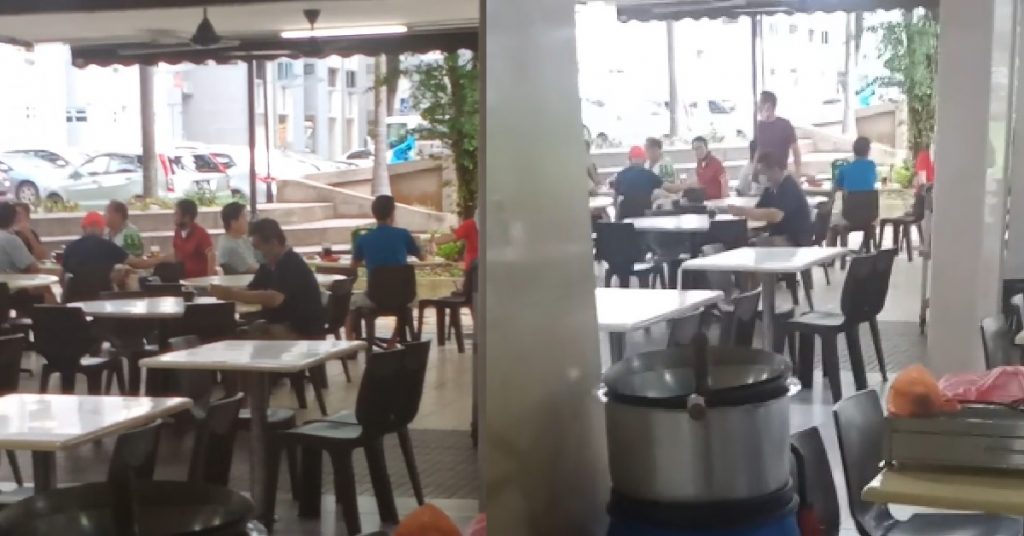 with due respect, dear sir,
im an essential worker!!!
my foodstall had already closed for the day…as usual,i need to wash and clean up the stall…as the big pots and the plates is dirty and oily..i decide to take off my mask awhile and put it aside..so that i wont dirty my mask…
suddently 3 safe distancing officer come up to my stall and ask me to put on the mask with the rude gesture look..1 of them even took a photo of me and my stall..so i inform them im washing some oily stuff..i will put on my mask right after i clear these stuff…but they still insist i put on the mask right away…..
few point to take note….
my stall lights are all closed..im left with washing only…
so it means at that point of time i have not interact with anyone..as i was bz inside my stall….
so i can safely say that im in a safe position from this virus….
now…..
after u guys view this video….pls tell me…
should the safe distancing officer approuch me or should they approuch these people who happily without mask enjoying chit chating session amd drinking beer at the same coffeeshop i was in….
pls also tell me who can easily pass the virus around….
pls lah safe diatancing officer..you guys are just a bunch of stupid idiot…
Full Video Loading…