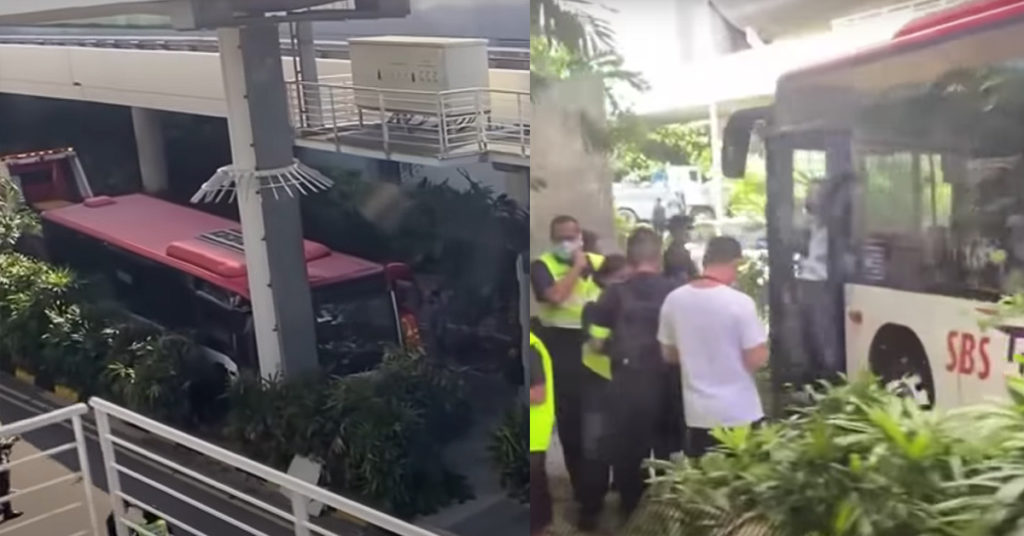 At least 3 people were sent to the hospital after an accident occurred at Changi Airport T3.
CNA reported that one of the passengers was trapped at the driver's seat which needed the SCDF to use special equipment to save the person.
The footage has gone viral on various media platforms including Facebook, Instagram and Whatsapp.
According to the Police, they are investigating the incident and among those who are injured included a 59-year-old bus driver, a 34-year-old woman and a 42 year old man.