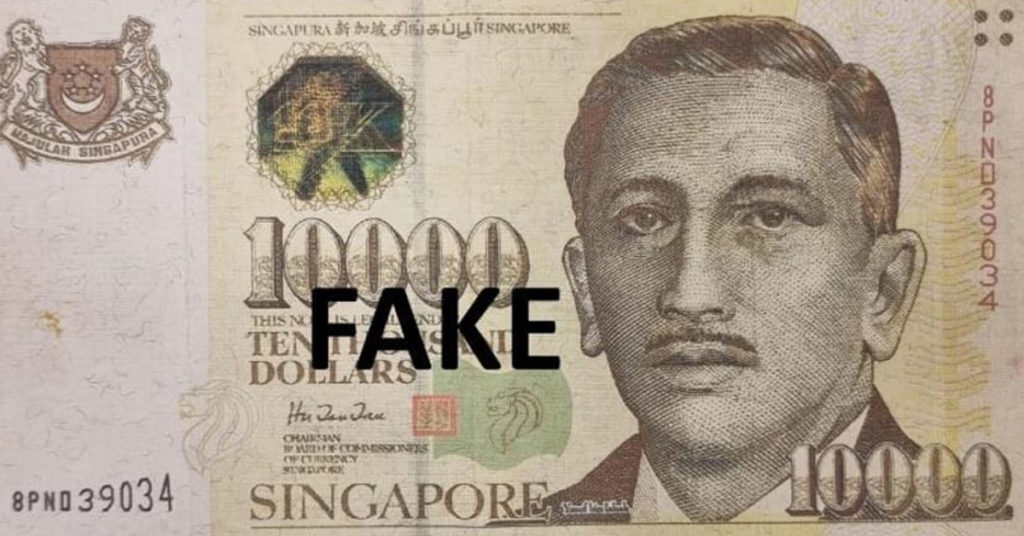 According to the Singapore Police Force, a man ang two women were arrested earlier today for using a fake SGD$10,000 banknote.
The man presented the note to a bank located at Block 449 Clementi Avenue 3 and asked the teller to change it to smaller denomination notes.
However, the bank staff was able to recognize that the note is not real and called the Police.
Officers from the Commercial Affairs Department (CAD) arrested a 58-year-old man along with two women aged 37 and 33 who are believed to be an accomplice of the crime.
The Police seized the fake bank note, red packet and a fake document that supposedly issued by the Singapore Monetary Authority..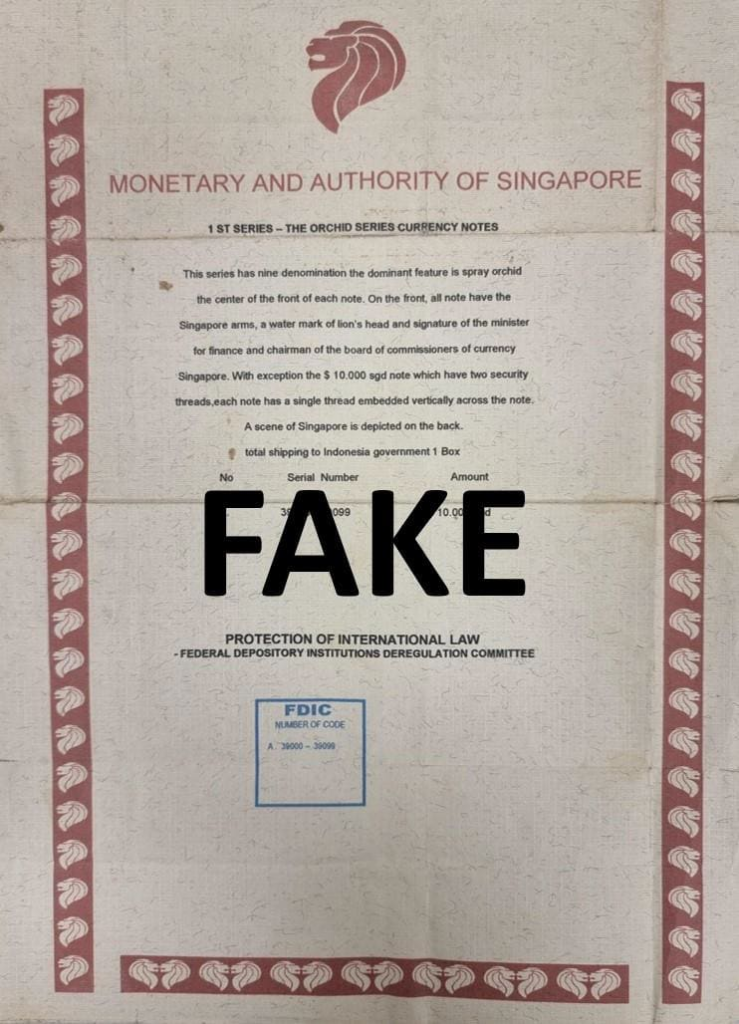 Forgers or counterfeiters of cash or bank notes, as well as those who use counterfeit currency notes as real, risk up to 20 years in prison and a fine.
Having forged or counterfeit cash or bank notes is punishable by up to 15 years in prison and a fine.