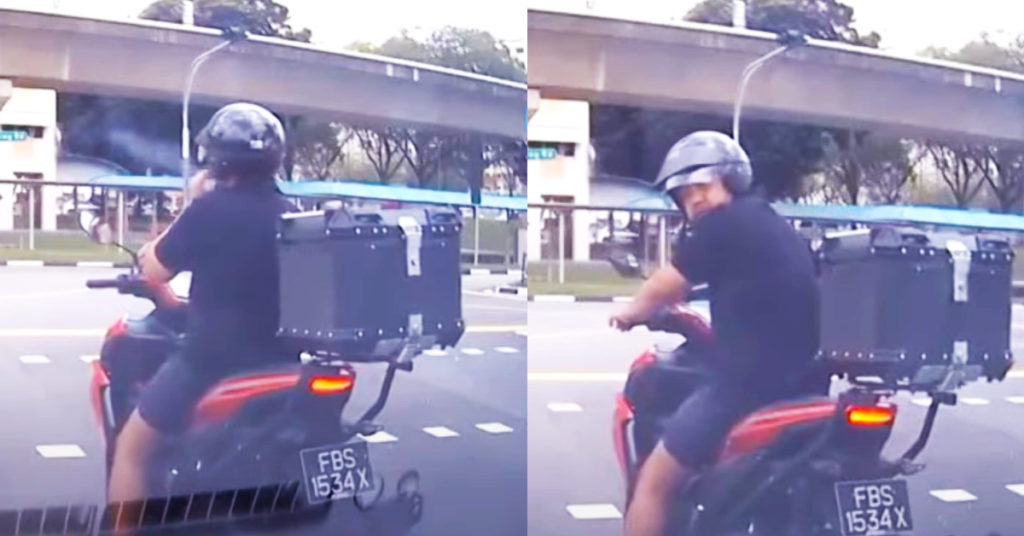 A man was caught smoking while riding and even threw his cigarette butt on the road after he was done smoking.
If is funny that he even looked behind to check if anyone saw him throwing the cigarette butt.
Full Video Loading…
Anyone who commits a littering offense is subject to a fine of up to S$2,000 for the first offense
S$4,000 for the second offence, and S$10,000 for the third and subsequent offences under the Environmental Public Health Act.