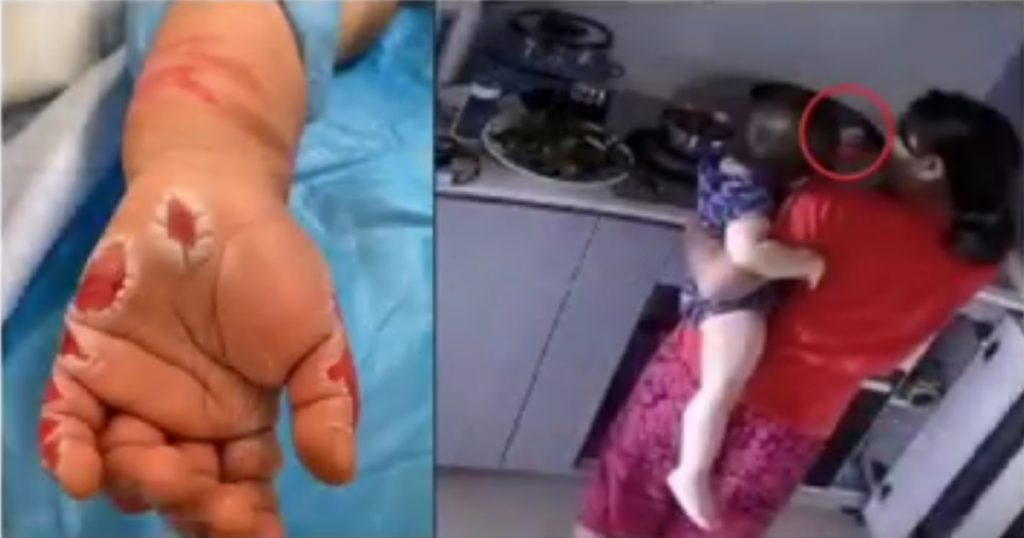 A video was recently uploaded on the Facebook page Singapore eye which shows a Myanmar maid placing a baby's hand in hot soup. The incident happened in 2019 and the 30 year old maid was jailed for 14 months today.
This incident happened in January 14 this year. It was believed that the maid started working for the employer on December 8, 2019, but within 2 weeks she said that she stated that she could not take care of the children anymore and she wanted to change employers. The agent told the maid that she must pay a penalty, so she decided to stay, and unexpectedly this incident happened.
After the father of the baby girl found out, he immediately took his daughter to the hospital for examination, and confirmed that the daughter's forearm suffered a second-degree burn. Although she has fully recovered, it will leave scars.
FULL VIDEO LOADING…