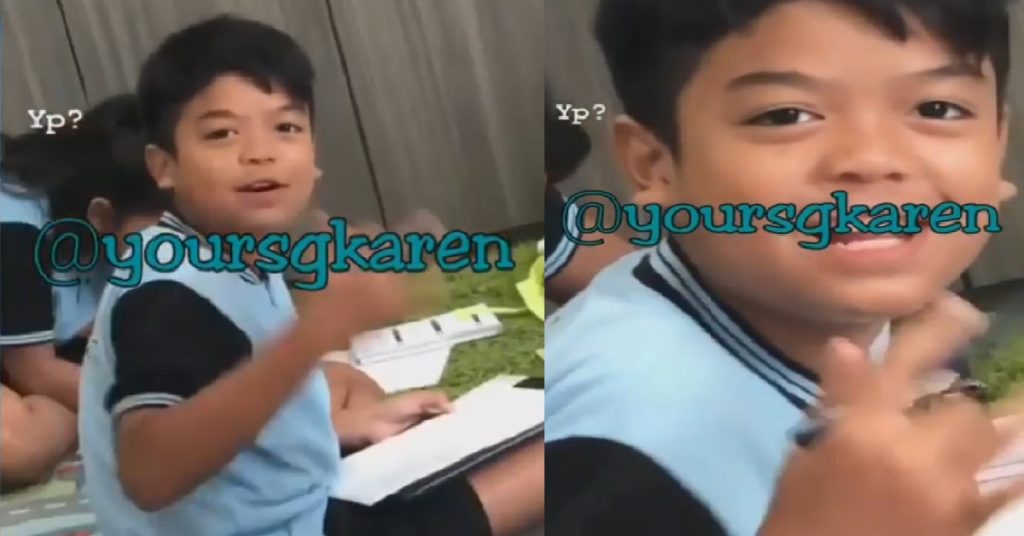 A video emerged online showing a boy inside a classroom presumably doing his school work on the classroom floor.
Everything appeared to be fine and it seemed to be a normal video of kids inside a classroom, enriching their lives by receiving world class education in state of the art facilities, being moulded into the future leaders of the next generation.
However, in a plot twist never before seen since Daenerys Targaryen turned into the Mad Queen in Game of Thrones , the kid suddenly turned around and started chanting:
"TOH TENG JIT KI ANG JI GAO, AU AR AU SALAKAU!"
He then flashed a gang sign while still holding a pencil.
Anyone found guilty of being members of an unlawful society under section 14(3) of the Societies Act shall be liable on conviction to a fine not exceeding $5,000 or to imprisonment for a term not exceeding three years, or both.
FULL VIDEO LOADING…
Source: @yoursgkaren on IG