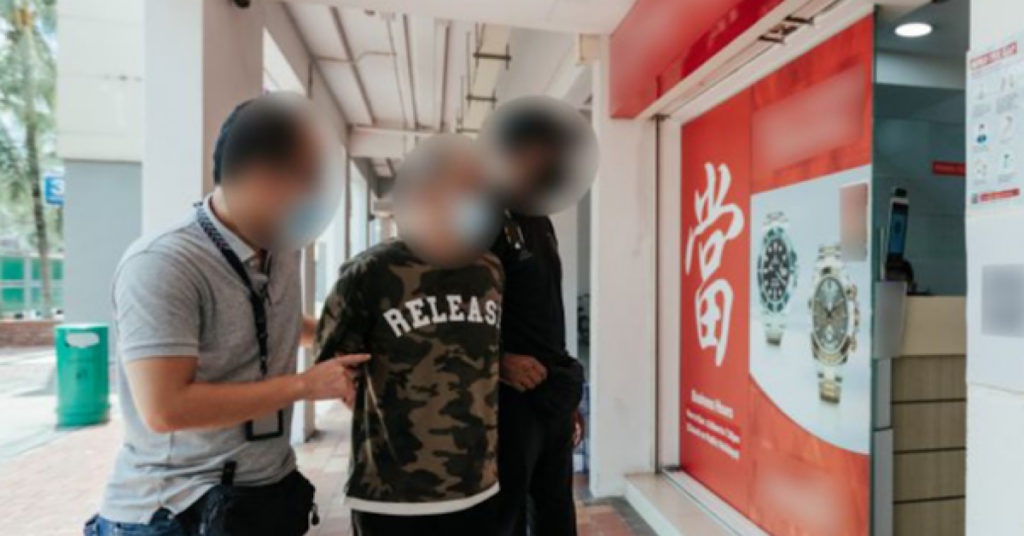 A 46 y.o Malaysian work permit holder was arrested today morning (Sep 3) for his alleged involvement in an armed robbery case worth S$35,000 in cash and jewellery.
He allegedly held up a pawnshop in Woodlands Street 31 in the afternoon of 2 September 2021.
His modus operandi
He showed a handwritten note in Chinese to the staff saying "Do not shout, I only need money. i have a knife on me, I do not wish to hurt people."
He then allegedly used a knife to threaten another staff member who obeyed his instructions and passed him approximately $24,400 in cash.
He was also alleged to have grabbed a gold chain and a gold bracelet worth together about $10,747 before he fled the scene.
Caught by police
Within 16 hours of the robbery, the man was arrested at a unit in Sembawang Road.
Items seized by the police as evidence include a knife, the handwritten note, two pieces of jewellery, a shirt, a pair of pants and a bag.
He was also believed to have squandered away part of the stolen cash to gambling and part of it was used to settle his outstanding debts.
S$4,454 was recovered and the remainder is in the process of being recovered.
The man was identified by CCTVs and forensic technology.
He was believed to have acted alone and will be charged with armed robbery on Saturday.
Image source: Singapore Police Force