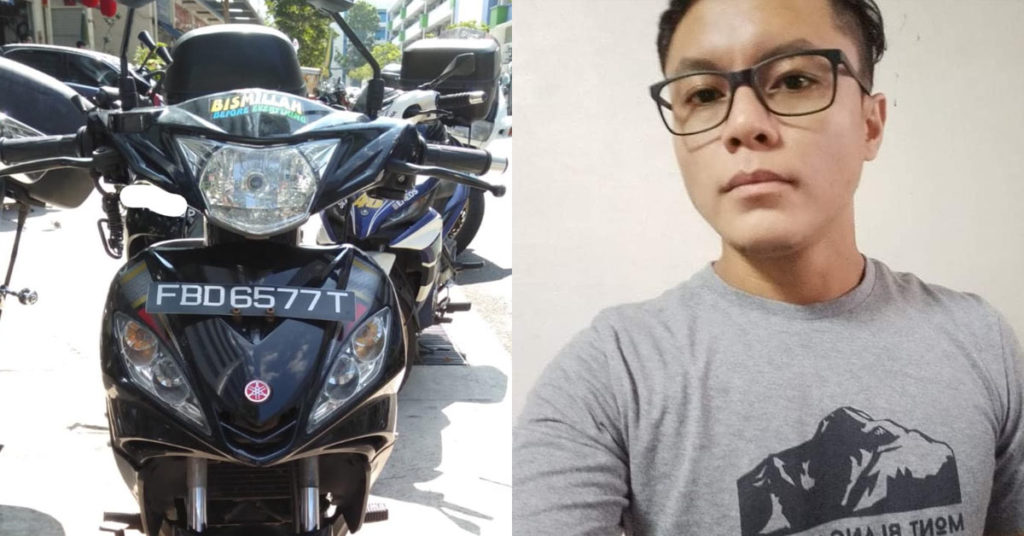 03/09 8.09 pm update – my brother is still in operation but we got a photo of his accident site added in. Any pics of his accident site will be a much-appreciated update – My brother is going for his operation this afternoon. His risk went from low to moderate because of his many injuries. His bones were broken as in updated picture, left thigh. This afternoon operation is for his thigh to fix the bones. Doc said his accident is a serious accident. Pls pray for him. We managed to get the IO for this case. No photos were given only her report. See photo in pictures. Cctv was not facing the accident site. accident site Bedok North Ave 3 by PIE, under flyover heading towards bedok reservoir direction. Pls share this around, i need to know if someone saw my brother or if you're the passerby that calls the ambulance. Or you saw what happened or has a video footage or photots, pls come forward
My brother got into an accident 02/09/2021 at bedok, around 3am plus, he was on his motorcycle, a lorry was involved, this was the update from the police who knocks on my dads house. He was intubated when he reach the hospital.Nurse said in the report, there was no eye witness, a passerby made the 995 call. He was unstable when he reaches the hospital, lung injury, bladder injury, blood clot in the brain, badly fractured left leg and on breathing support and blood transfusion. He is in ICU now.I humbly ask to keep my brother Mohamed Dzuhri Bin Mohamed Dazhab in your prayers.
please. We are heartbroken to see him like this. Pls help me share and find anyone that saw him yesterday and keep praying for him.
The picture of the bike was way before he got in the the accident. We have no clue what was going on. No updates. Annoyed answers was given when we asked questions. Please come forward, talk to me pls. Look at his belongings, he was wearing those during the accident.