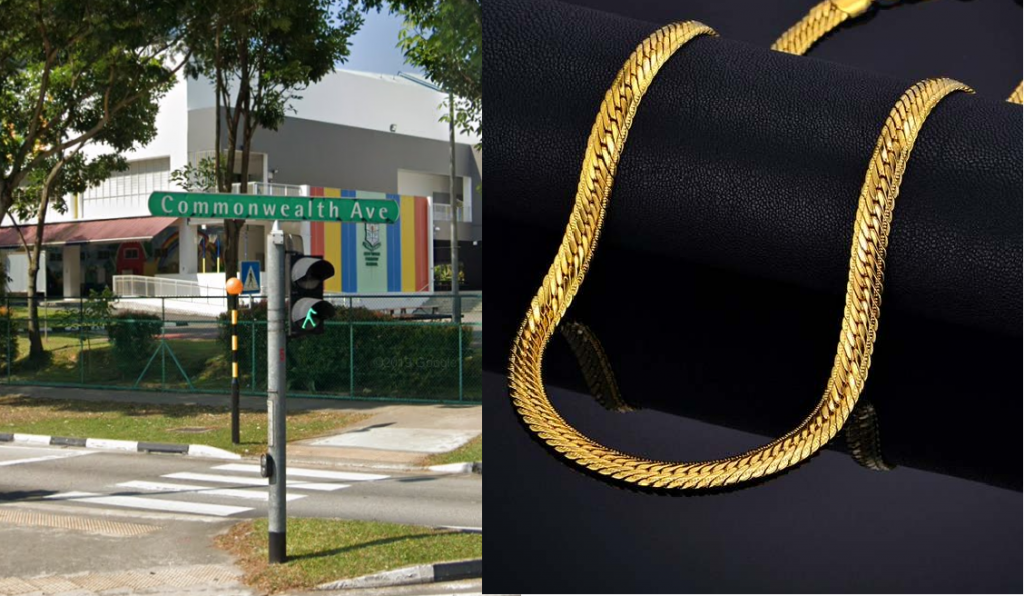 Singapore News: According to media reports by the police a 65-year-old man was arrested by the police after the police suspects his involvement in a crime.
The incident happened on the 14th of October on a Monday after at around 12.35 pm. A woman reported to the police that her gold necklace was snatched by a man along Commonwealth.
The officers were able to identify the man after reviewing CCTV videos and arrested the suspect two days later on the 16.
The suspect will be charge in court this Friday, if he is convicted he will be sentenced to a minimum jail period of one year or up to 7 years of jail, along with canning.