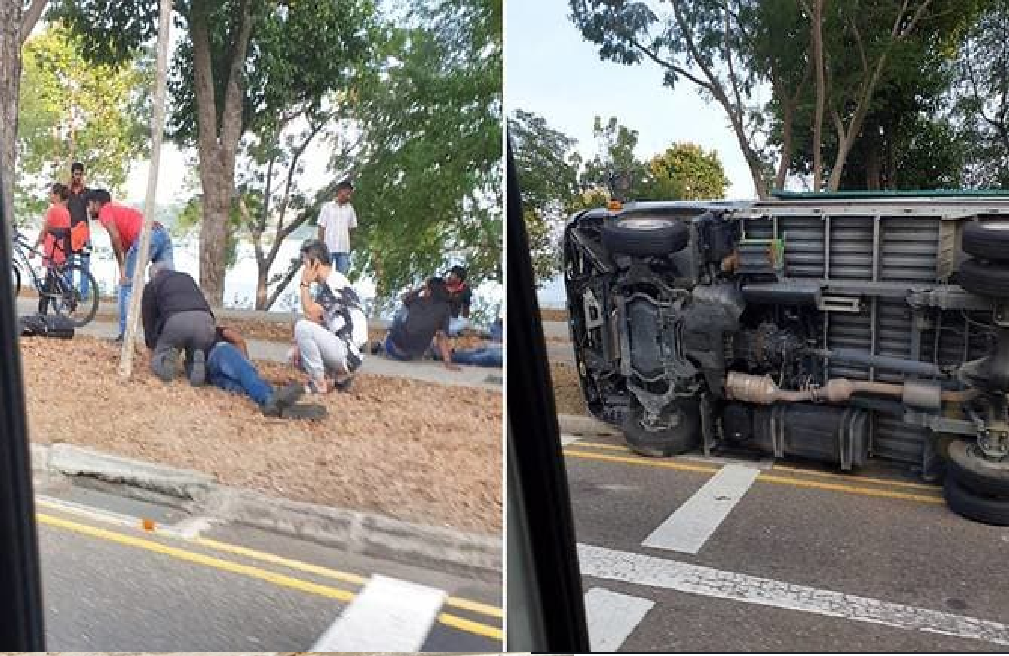 Singapore News: An accident happened earlier today along Bedok Reservoir.A total of people were injured and send to CGH for treatment.
A car was seen flipped to its side, and several people were seen on the floor. Bystanders help those in need and inform the Authorities
The accident happened around 8am during rush hour and a report was made and SCDF rushed to the scene.
The current conditions of the people involved is unknown.
News will be updated later.
Another Rush Hour Accident