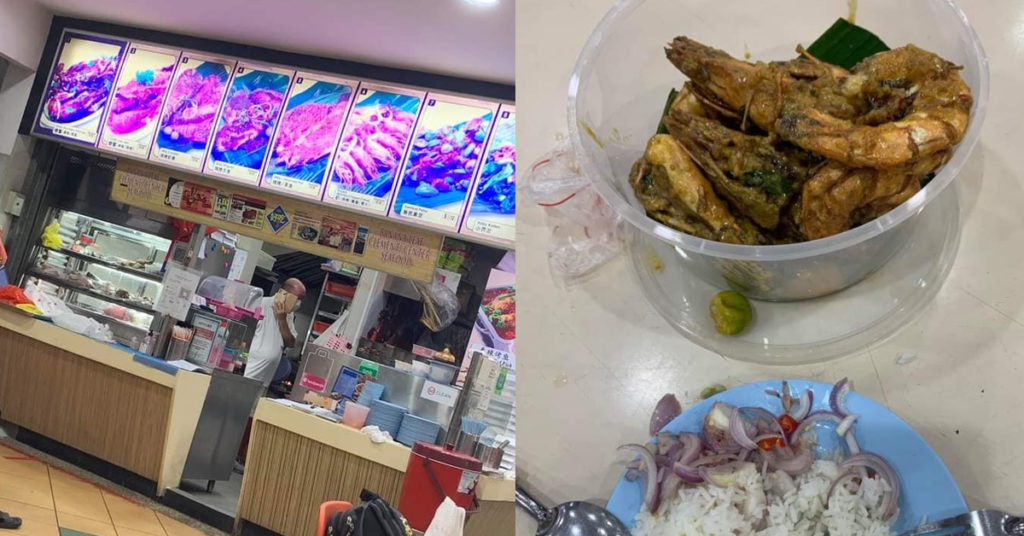 A netizen posted on Facebook alleged that a Zhi Char stall sold dishes and an overly ridiculous price.
Here is what the netizen said:
As businesses of local hawkers take a big hit during covid, we would all like to help out by supporting them.
But recently, a man who visited this hawker in a coffeeshop got a nasty surprise when he was told to pay $67 for 10 pieces of prawns.
According to the man, the hawker even challenged him to find it cheaper elsewhere.
Credits: 沈荣
Would you pay $67 for this?
Netizens said that the prawn inside got gold and another netizen said "even sashimi grade prawns airflown from Japan don't cost this much!"