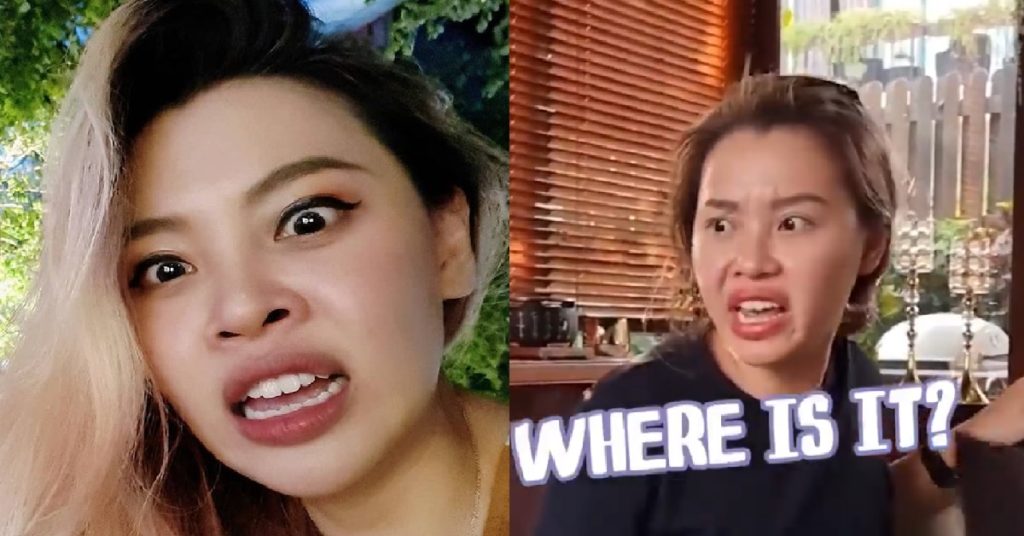 Following recent allegations against Night Owl Cinematics co-founder Sylvia Chan for insulting and mistreating her employees, Colgate Singapore has shared their stance on the situation.
The company said that they have terminated all collaborations with Sylvia and that they do not tolerate any negative behaviours.
Here is Colgate Singapore's statement in full:
"Thank you for reaching out to us, and we truly appreciate your sharing towards this matter with us.
We understand the gravity of issues concerning Sylvia.
Even though the allegations are still under investigation, we decided to terminate all related collaborations with her.
Rest assured that Colgate does not tolerate any negative behaviors, and we will continue to be the brand that champions optimism.
Once again, thank you for reaching out to us and have a great weekend."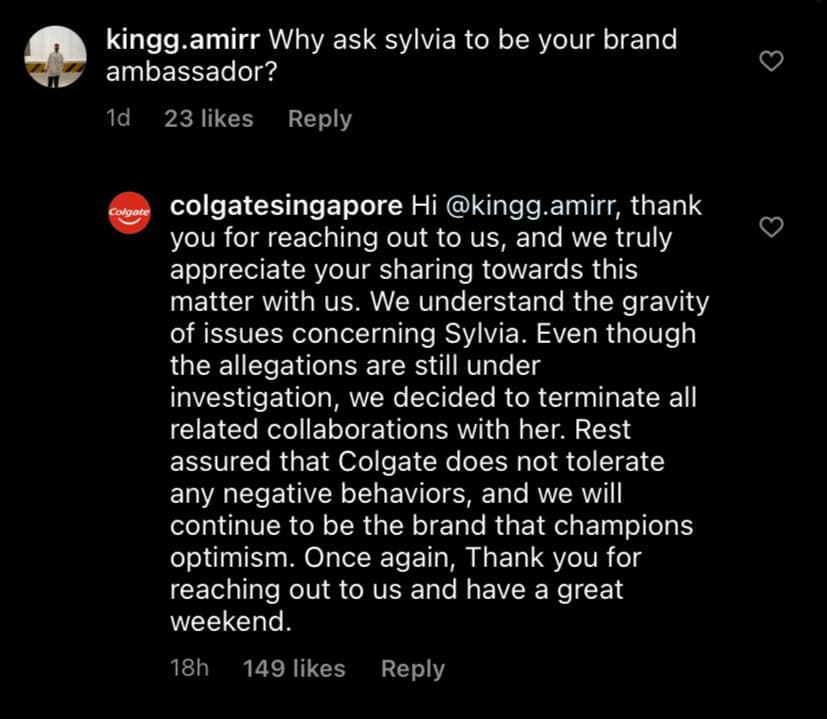 Milo Singapore also clarified that their working relationship with Sylvia has ended and they are not working with her at the moment.
They also distanced themselves from her, saying: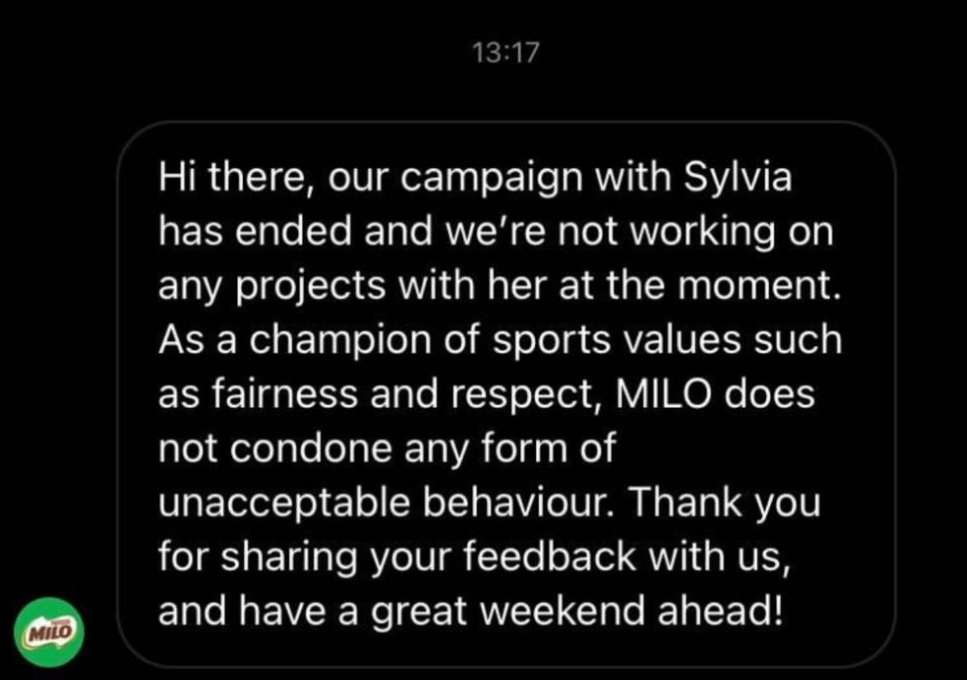 Recap
Images source: @sgcickenrice, @colgatesingapore, @sylsylnoc on IG