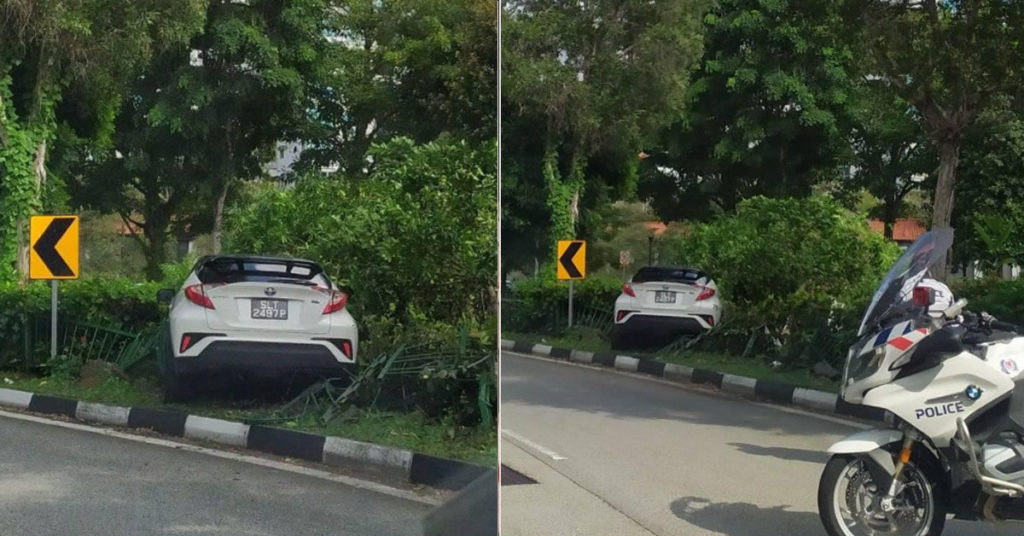 A netizen managed to capture photos of the aftermath of an accident along Havelock Road.
A white Toyota car plate number: SLT2497P was seen landed in the bushes after breaking through road barriers.
The road barriers were completely destroyed. It is unclear if anyone was injured in this incident. Officers were on the scene to direct traffic after the crash.
At least 1 lane was affected after the accident. We have reached out to the relevant authorities for more information.