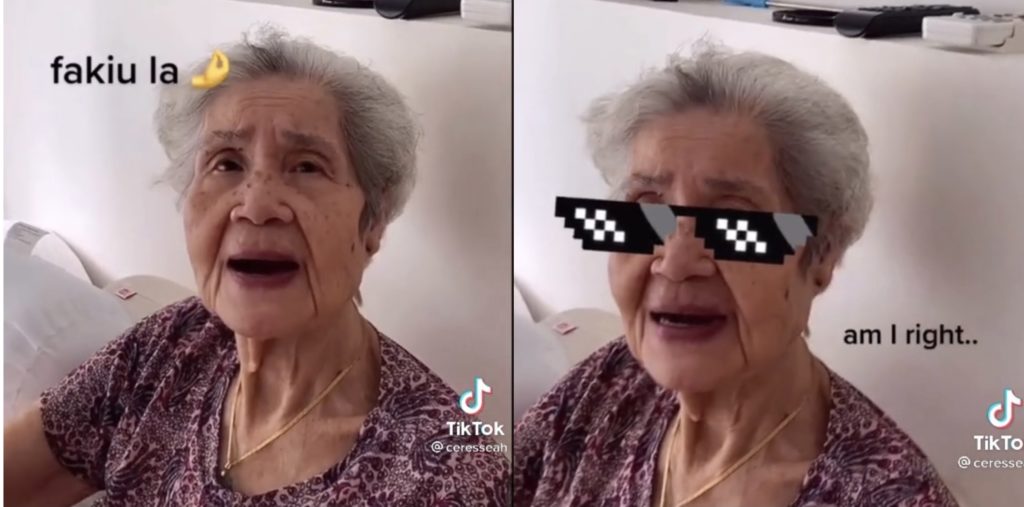 A netizen recently posted a Tiktok video showing how she scams her grandmother to say "F*ck You".
She starts of by asking her granny to say "flower" which is "fa" in cantonese, before asking her to say "bridge" which is "kiu" in cantonese.
After getting her granny to say it, she then asks her granny to combine both words and say it together, resulting in her granny saying "fa kiu", which sounds like "f*ck you" in english.
Full video loading…
Image and Video source: Tiktok @ceresseah