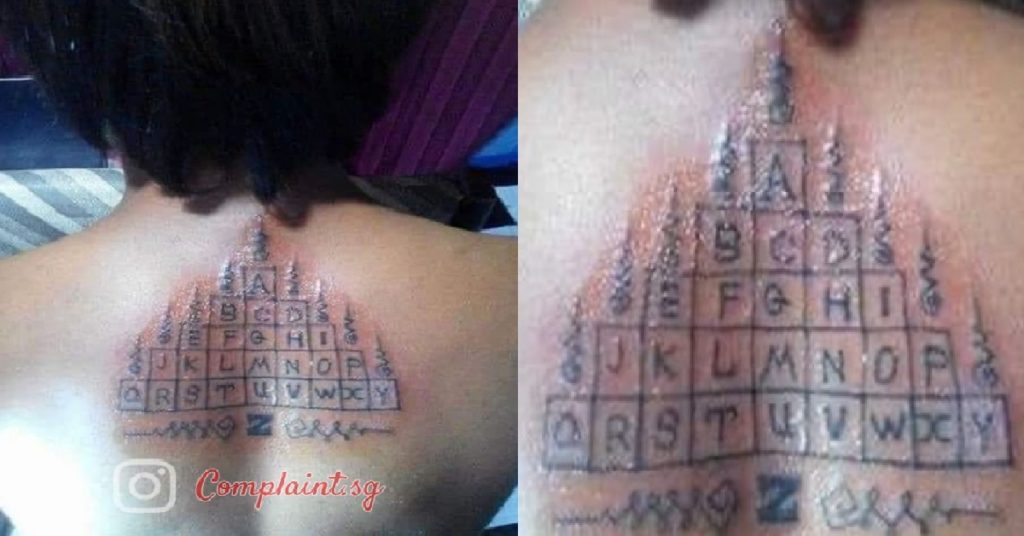 A photo emerged online showing a guy with a very special Sak Yant tattoo.
Instead of the traditional Thai characters at the back, fella decided to do English alphabets instead.
A netizen commented that it was because he was having difficulty remembering his ABCs and now he is seeking divine help.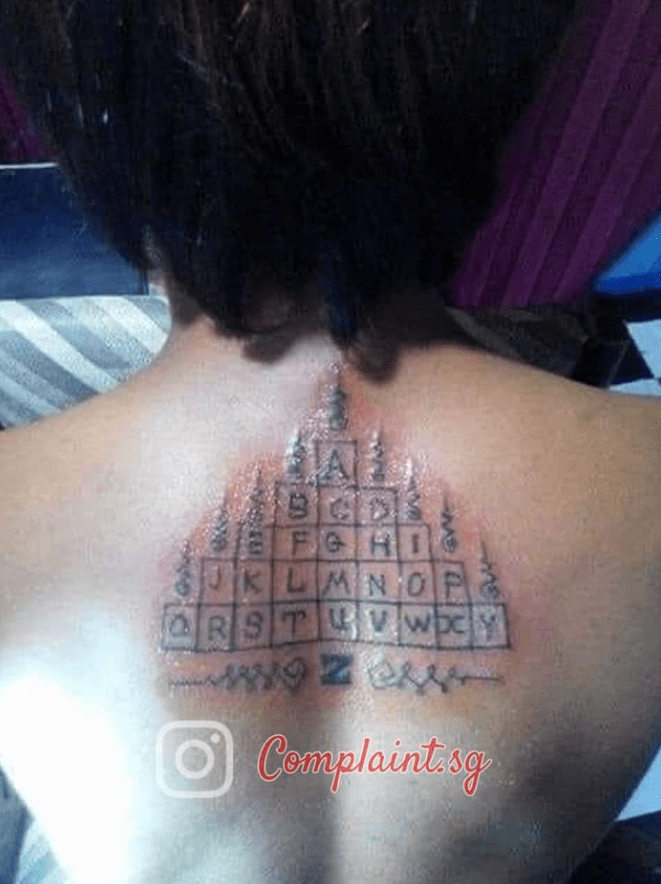 Source: @complaint.sg on IG