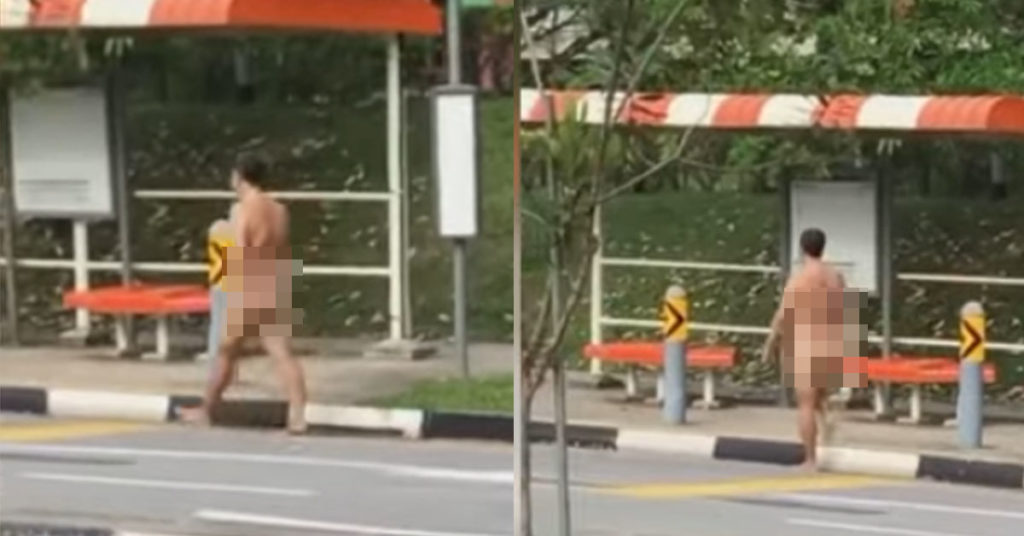 We understand that the weather can be hot sometimes and we just wanna take out our clothes. But at home obviously.
A naked man was spotted strolling in Buangkok Crescent, he wore nothing but a mask and walked on all fours in the Wanguo area. He was arrested by the police and sent to the Mental Health Institute.
A video circulated on Whatsapp and shows a naked middle-aged man walking barefooted on the sidewalk near a Giant supermarket at Block 982 Buangkok Crescent.
The Police said that the incident happened on 16 August 2021 ar about 5.20 PM.
The 51-year-old man was arrested after a member of the public made a report and the. He was arrested for public nuisance and was subsequently referred to the Mental Health Institute for further evaluation.
Investigations are ongoing