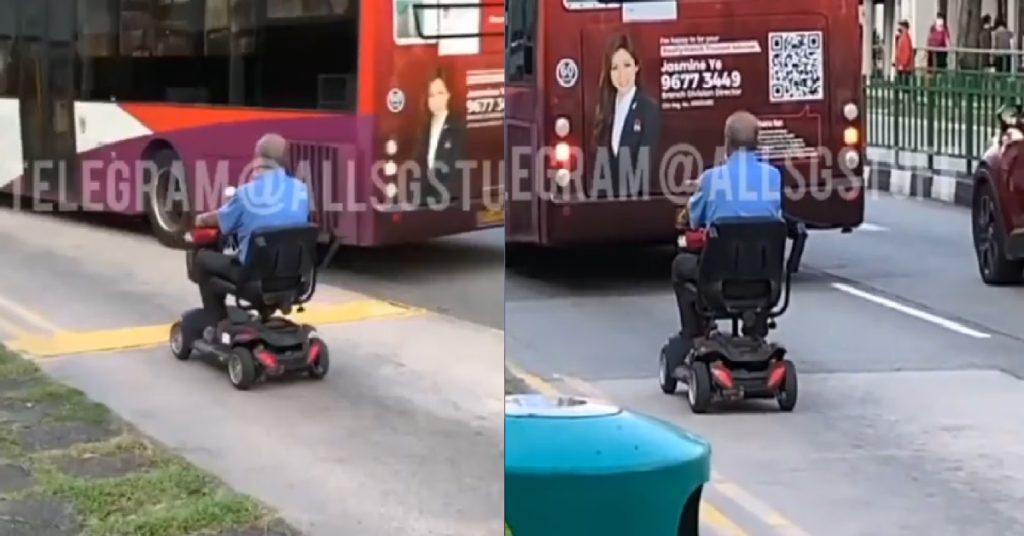 A video emerged online showing an old man riding his PMA on the road.
He was seen riding his PMA slowly, in the middle of the road and on the bus lane.
Cars were seen visibly slowing down to avoid hitting him, as he rode dangerously close to a bus in front of him.
FULL VIDEO LOADING…
Image and video source: @allsporestuff on IG