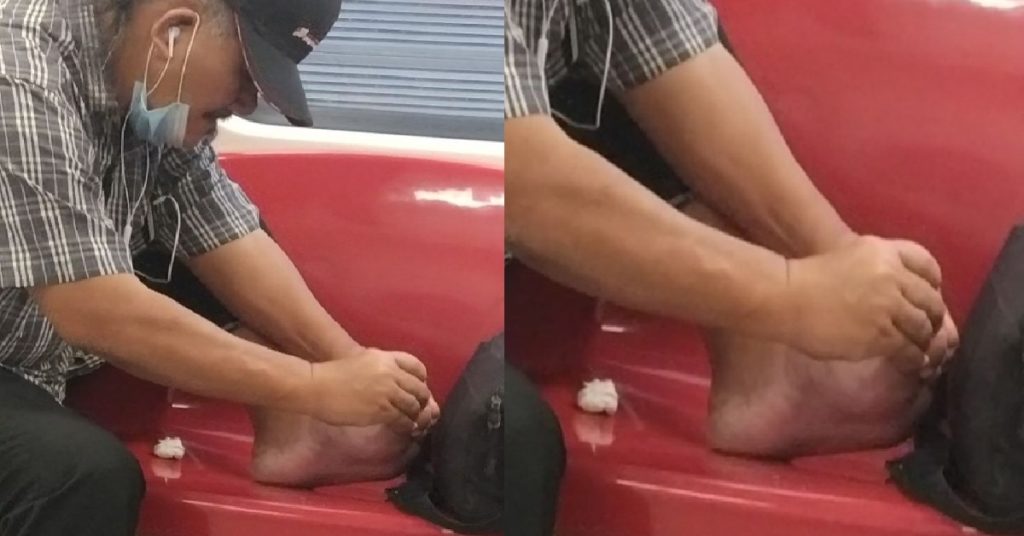 A photo emerged online showing an Ah Pek cutting his toenails inside the MRT.
He was seen with his bare foot on the MRT seat, cutting his tornails with a scrunged up used tissue paper on it as well.
The man was also not wearing his mask properly, as his cut toenails were scattered all over the place.
The incident happened along the East West Line @ Choa Chu Kang.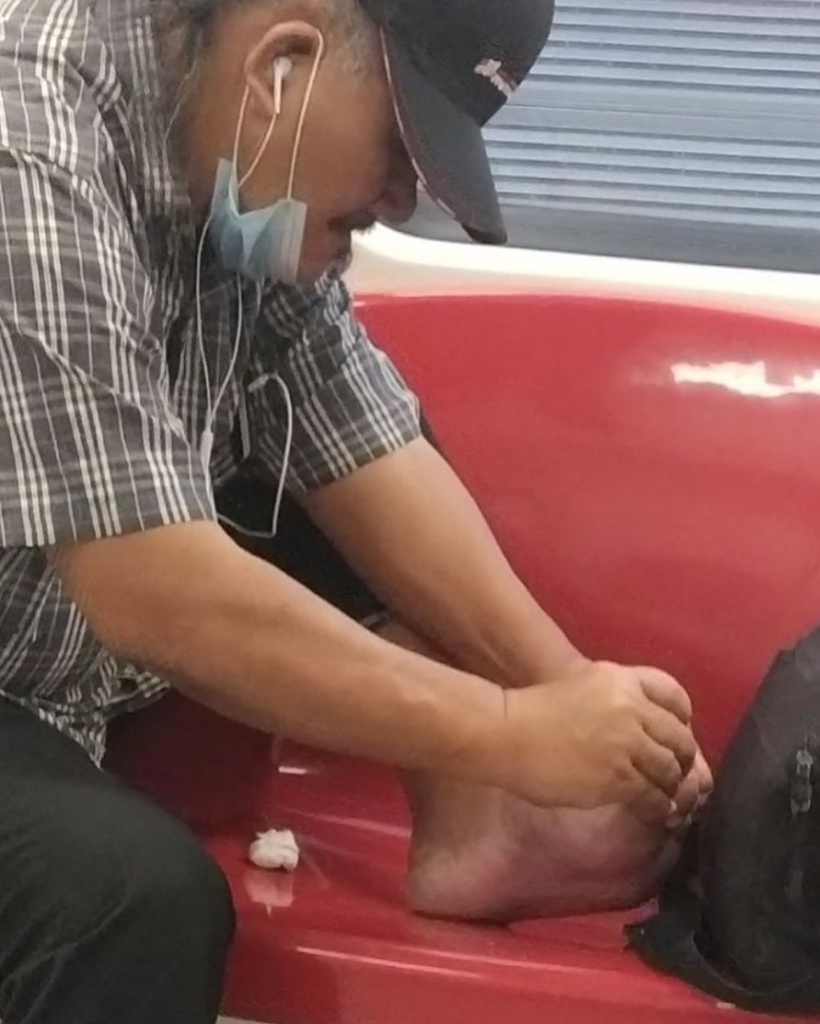 Source: Whatsapp