non Finance, non loan, non property, non banking, non credit card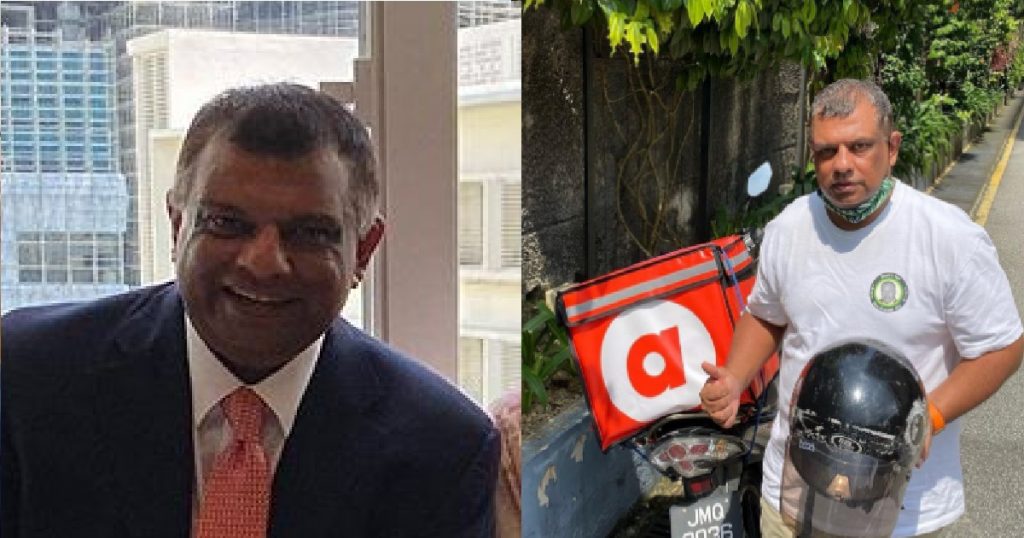 Air Asia's CEO Tony Fernandes posted a photo onto his Instagram with a helmet in his hand, standing next to a motorcyles with a food thermal bag/box, captioning it:
"Getting ready to make food deliveries to your house. check out @airasiafood"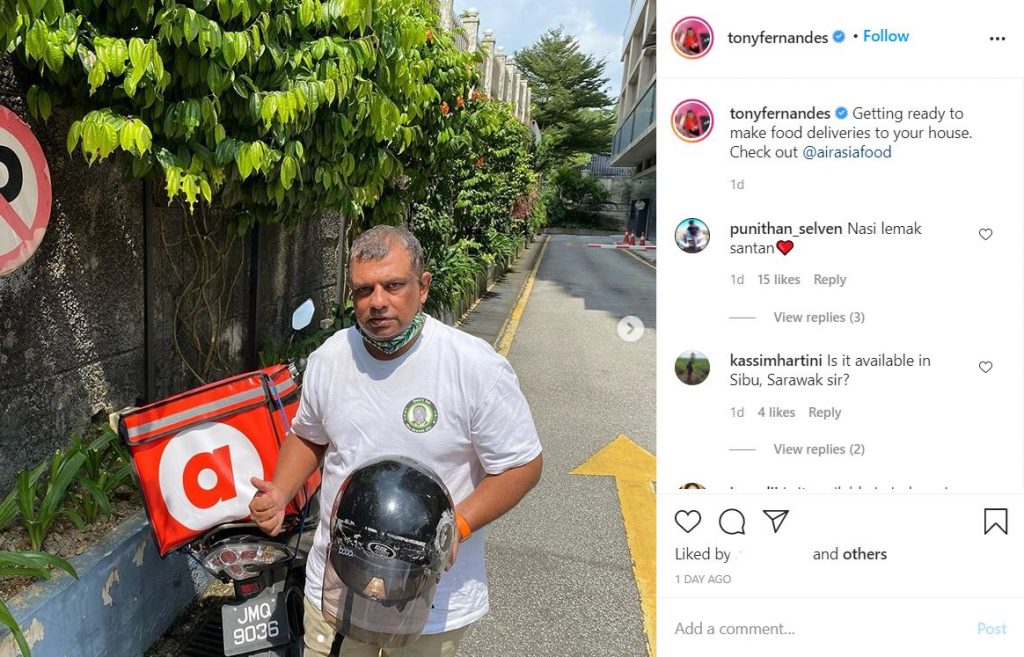 Air Asia's online platform has also updated their motto to "connecting people to people, creating communities and fostering social-based commerce".
Some users have also (allegedly) put in orders via the platform just to catch a glimpse of Fernandes.
Head of Air Asia Food Sabrina Khaw, said that Fernandes will indeed be delivering food to customers starting from December later this year.
Images source: @tonyfernandes on Instagram