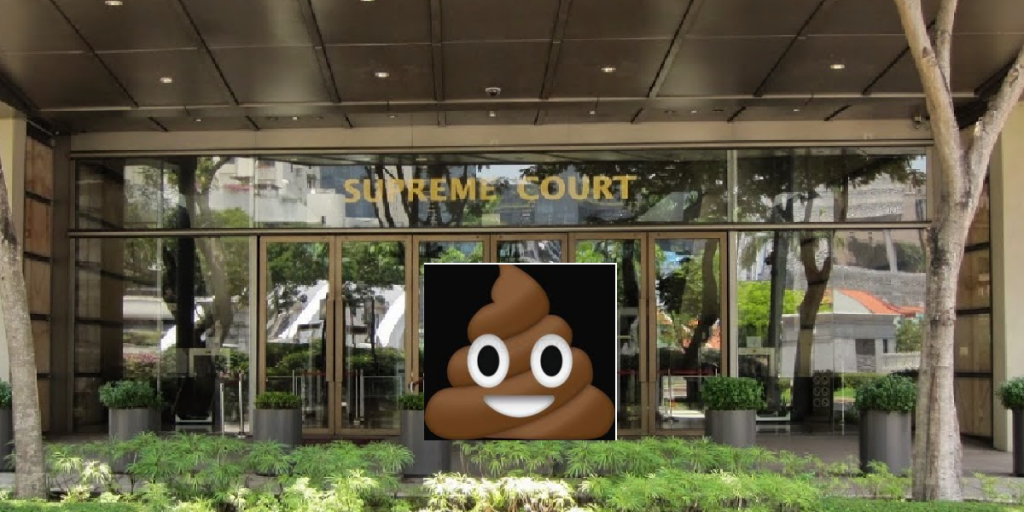 49-year-old Isham Kayubi who allegedly raped two teenage girls that are 14 years old appeared in court on the 14 of Jan 2020(Tuesday) and was covered in s*it. He defecated himself and did not want to have a change of clothing.
He then uses his own faeces and rubs against a glass panel of the witness stand. Without a doubt the court smell like s*it.
Back in August 2018, he exposed his privates and pee during his trial.
Although he was sent to IMH in September 2019 for assessment of his mental heal, the reports stated that he is fit to continue his trial in court.
Justice See said in court "Once again, I will warn you that unless there is evidence that you are not in control of your physical or mental faculties, this will all have to be taken into account "
Isham was eventually brought to have a change of clothes by two guards
He is on trial for an incident that happened on the 15 of October 2017, he offered S$150 for the 14-year-old victim to clean his home but ended up raping her later.
The second victim is another 14-year-old girl that was told by Isham to look after his flat and he will give her a mobile phone in return.
In both incidents, Isham threatened with his "gang members" and even told the victim then she would be gang rape.