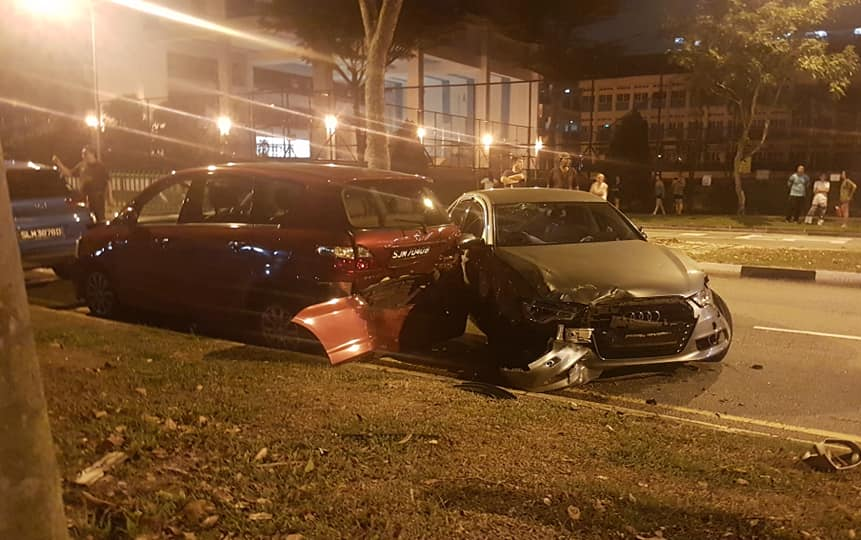 Singapore News: According to media reports, A Audi crashed into vehicles parked on the side of the road at Pasir Ris Drive 3 around 11 pm last night (18/10/19).
According to witnesses on the scene, right after the driver crashed into the cars. The driver leave the car behind and ran away. Netizens are speculating that the driver could be drunk and running away to avoid getting into trouble
Lets wait for further updates for verification of this information.
The vehicle was towed away at around 12am.