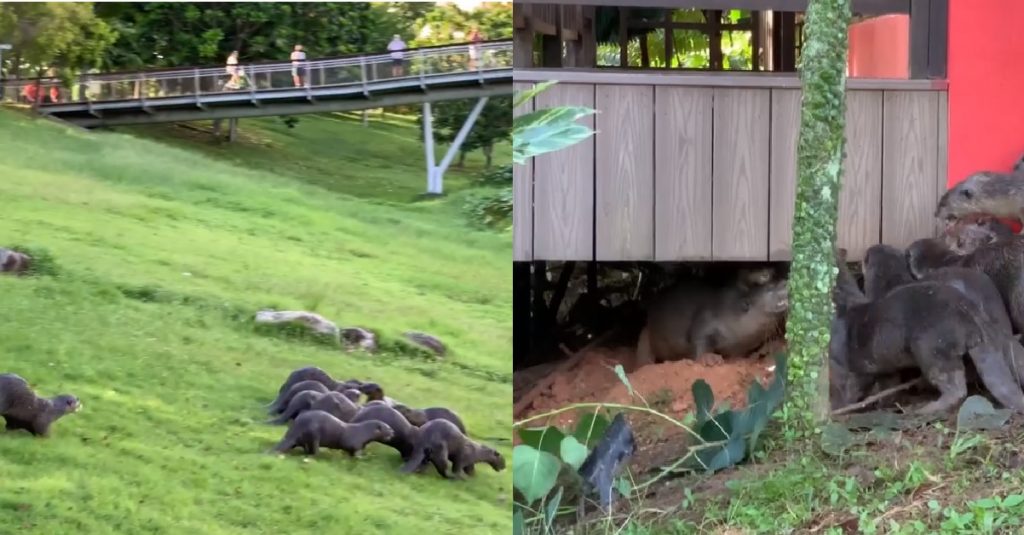 Facebook User Jeff Tan shared many videos of our local otters fighting it out for the territory.
There are at least 15 otters in the video watch as they fight it out to pass your boredom at home during Circuit breaker
This is his Facebook caption:
Additional footage of the face off between Zouk and Marina otters yesterday. You can see from the video that the little Zouk pup was brave and fearless (0:53″ leftmost). The two families screamed at each other for about 15 minutes but only fought for a few minutes (no casualty).
Conclusion – Marina otters can scream better than they fight despite 10 vs 5 (exclude 2 hidden Zouk pups). 😅