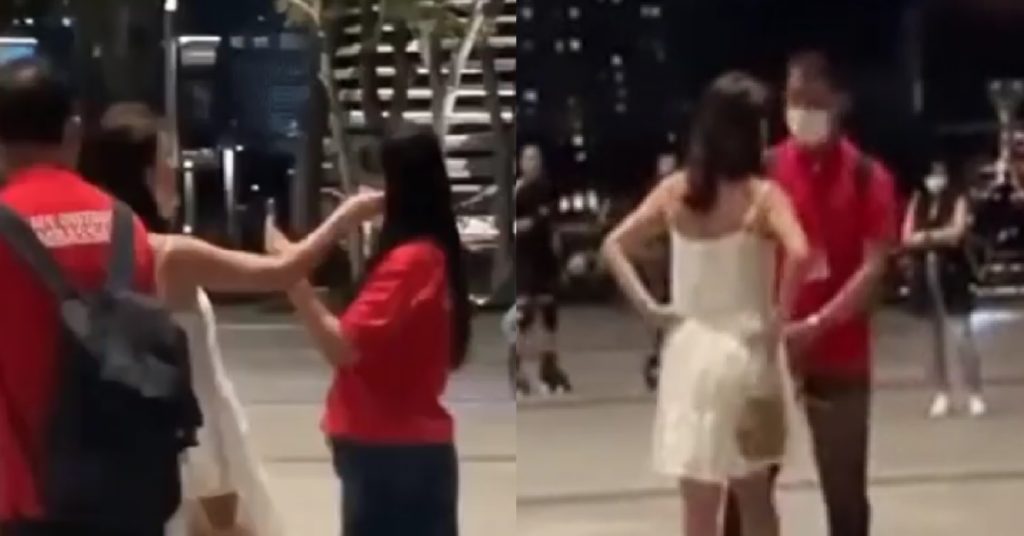 In the evening of 11 September, an Ang Moh couple was seen having an argument with a couple of Safe Distancing Ambassadors at MBS.
In a video that emerged online, the couple; consisting of an Asian woman and an Ang Moh man, were seen in a dispute with the two SDAs.
The conversation then got heated as the woman (in white) then proceed to attack the female SDA by pulling off her mask.
The Ang Moh then joined in the confrontation by scolding the SDA as the woman in white tried to pull him away.
The woman in white then tried to intimidate the male SDA by walking aggressively closer and closer towards him, as he backed away from the woman.
FULL VIDEO LOADING…
Image and video source: @singapore_incidents on IG