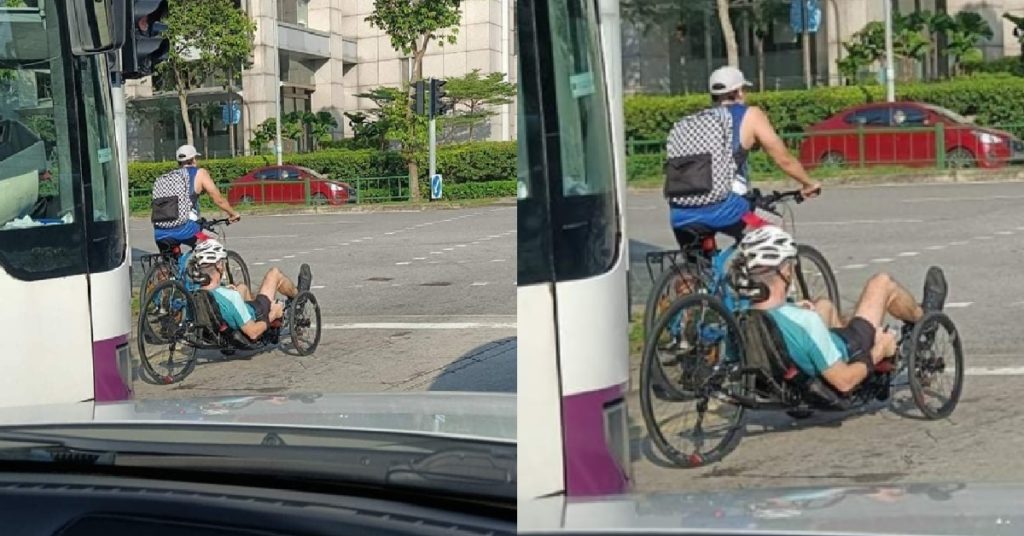 A photo emerged online showing an Ang Moh riding an uncommon form of bicycle on the road, right in front of a bus.
The three-wheeled bicycle where the rider leans back and sits down on the frame, are called recumbent trikes.
A netizen commented that now it is not enough for drivers to check blindspots, they need to check the floor for cyclists also.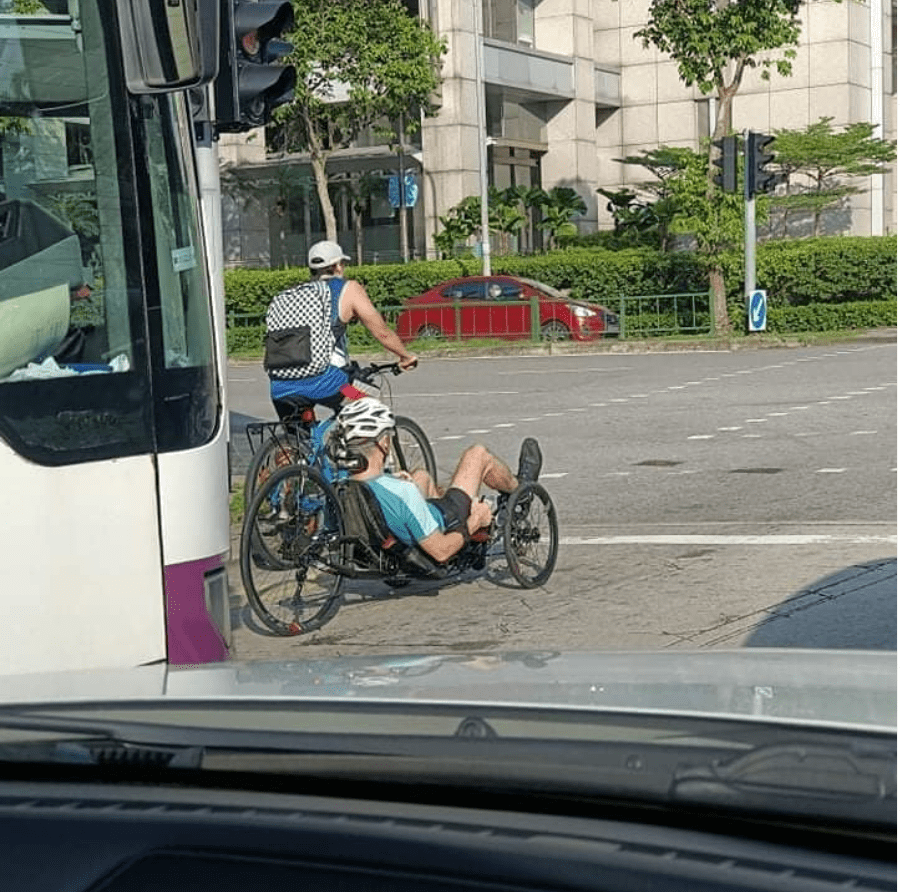 Image source: @sgroadaccidents on IG