non Finance, non loan, non property, non banking, non credit card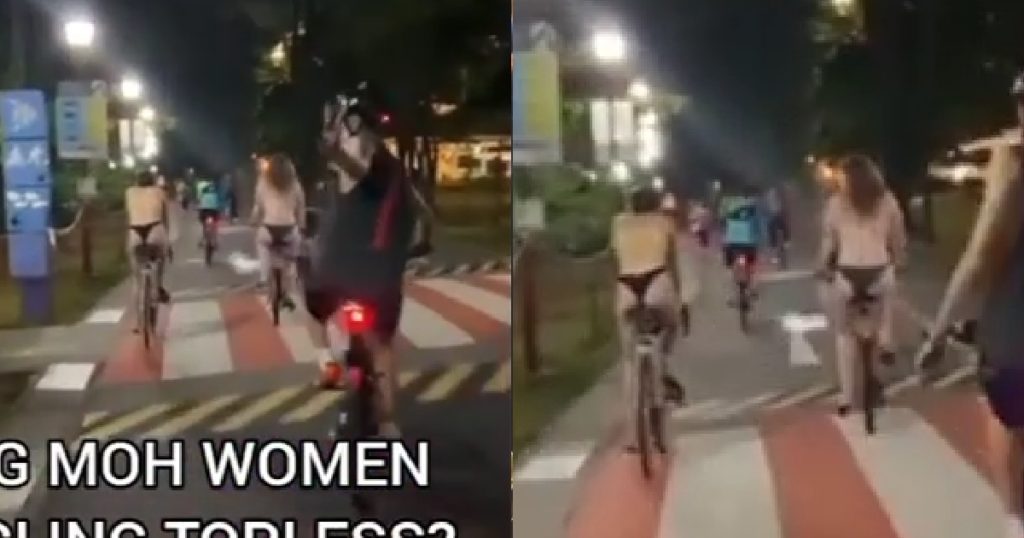 A video emerged online showing a group of cyclists cycling at what appears to be East Coast Park.
As they were cycling, the saw two women on their bicycles cycling without their tops on.
The two women were seen wearing only their undies at the time.
FULL VIDEO LOADING…
Image and video source: @sg.incidents on IG