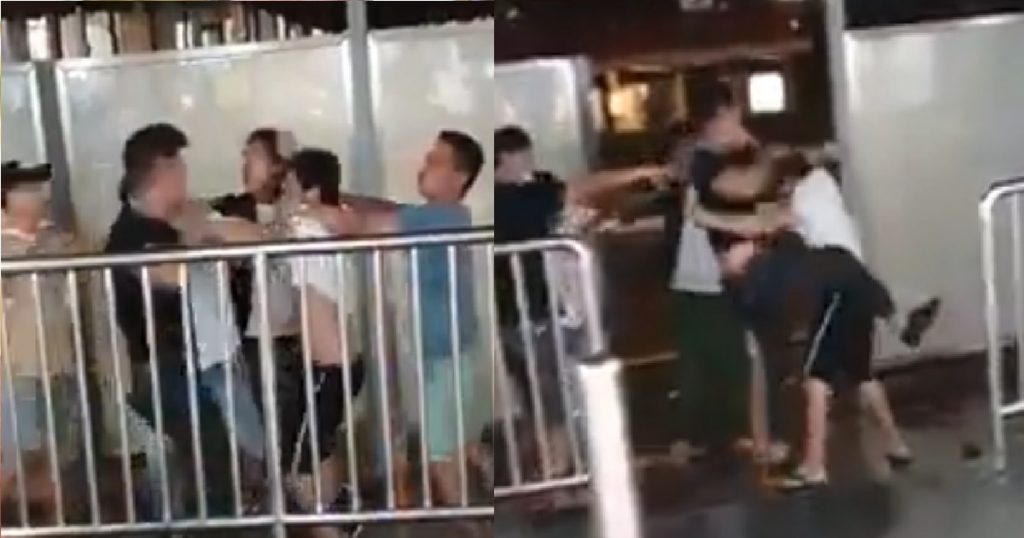 A video surfaced online depicting a vicious fight between two men as passers by and their friends (presumably) struggled to break apart the fight.
Hold my beer
Punches could be seen being thrown relentlessly by the two men, one of the men was seen passing his beer bottle to someone else before he ran towards the other guy to fight.
It is unclear who the men are or why they were fighting but the incident reportedly happened at Bedok 85 Hawker Centre.
FULL VIDEO LOADING…
Source: Whatsapp