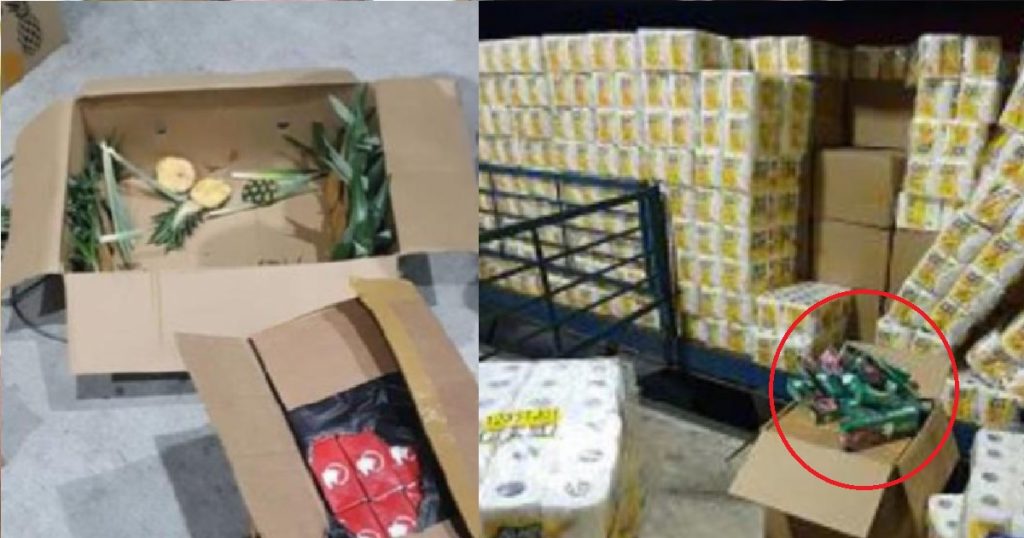 ICA announced in a statement on Thursday that 7,559 cartons of duty unpaid cigarettes that were concealed in a consignment of tissue rolls and hidden among pineapples, coming from two Malaysia-registered lorries were seized at Tuas Checkpoint.
The incident reportedly happened on September 28, where the first lorry was detected around 4am when officers saw anomalies when scanning the lorry.
Checks on the vehicle revealed 5,059 cartons of duty unpaid cigarettes hidden among tissue rolls.
ICA officers then directed another Malaysia registered lorry for further checks about 10 minutes later, and 2,500 cartons of cigarettes hidden in boxes that contained pineapples were uncovered.
Three Malaysian men; aged 22, 25 and 41, have been arrested and are under investigations.
The total duty evaded for the contraband cigarettes amounted to SGD$656,299, while the GST avoided was SGD$52,981.
Image source: ICA Singapore