non Finance, non loan, non property, non banking, non credit card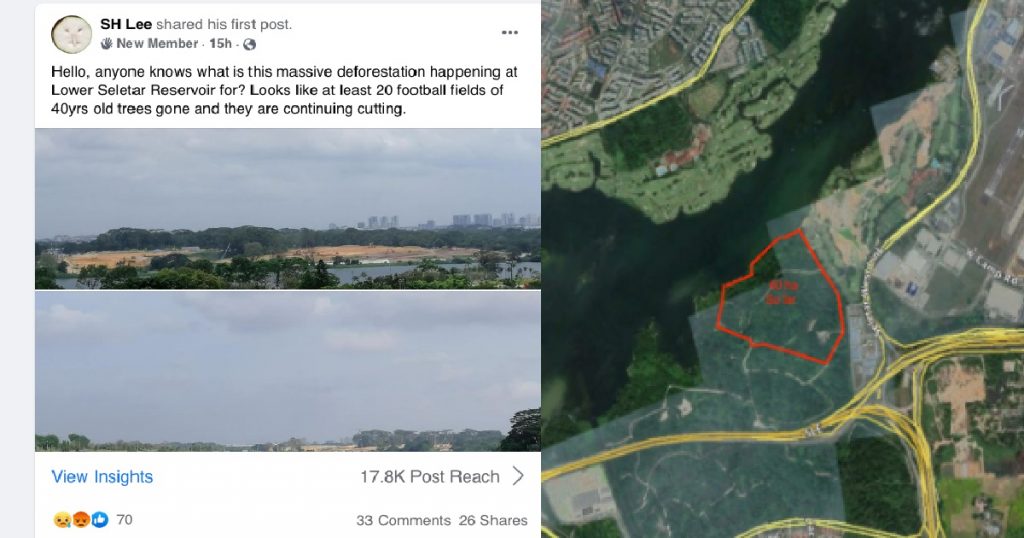 A netizen noted that there was a massive forest clearance next to the Lower Seletar Reservoir, with the clearing being described as being about at least 20 football fields, highlighting that the cutting is still carrying on.
The Nature Society of Singapore (NSS) released a statement on Facebook to say that they were not informed or consulted about the forest clearance.
NSS also added that they are in talks with NParks at the moment.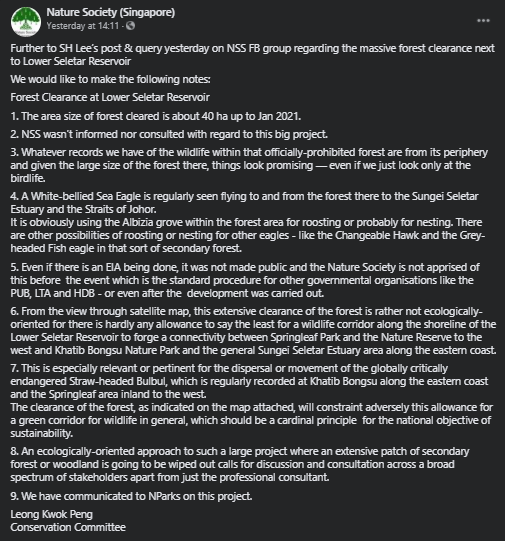 Images source: Nature Society (Singapore) Facebook, SH Lee Facebook