non Finance, non loan, non property, non banking, non credit card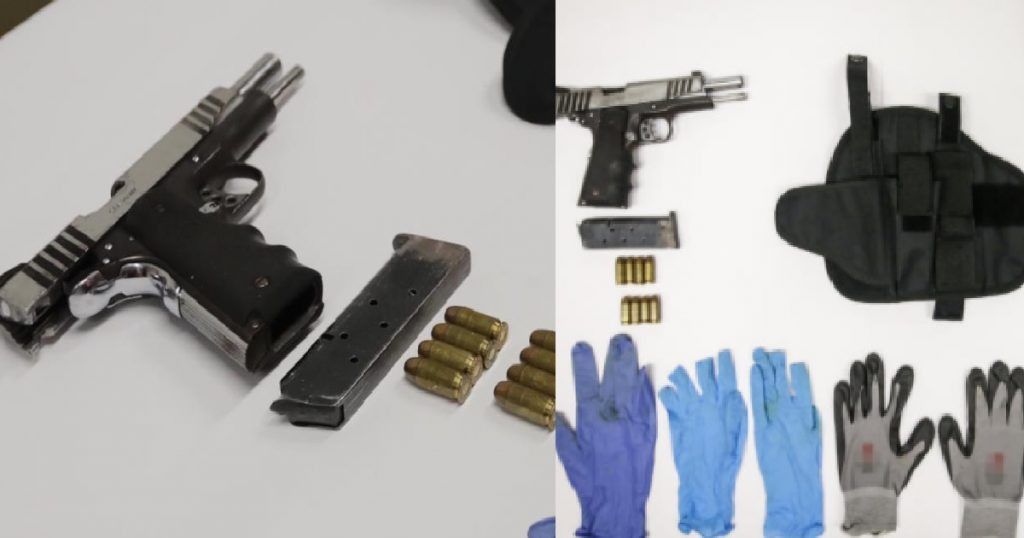 Muhammad Ikram Abdul Aziz pleaded guilty to the illegal possession of a firearm, an illegal semi-automatic Seahawk pistol with 8 bullets that he obtained during a trip to Johor Bahru with his parents.
Ikram also goes by the alias "Sonic".
He reportedly decided to get the gun after his close friend's ex wife got assaulted by a gang member.
Ikram wanted to get the gun to scare the other gang members, as he was also a gangster himself.
He kept the gun in his home for 7 months, offering it to his friend Amirul Asyraff Muhammad Junus, who refused.
The gun was discovered when CNB officers raided Ikram's home for suspect drug activities.
"Sonic" was sentenced to 7 years and 10 months imprisonment, as well as 6 strokes of the cane.
This is the first such case in Singapore, in a decade.
Images source: Singapore Police Force