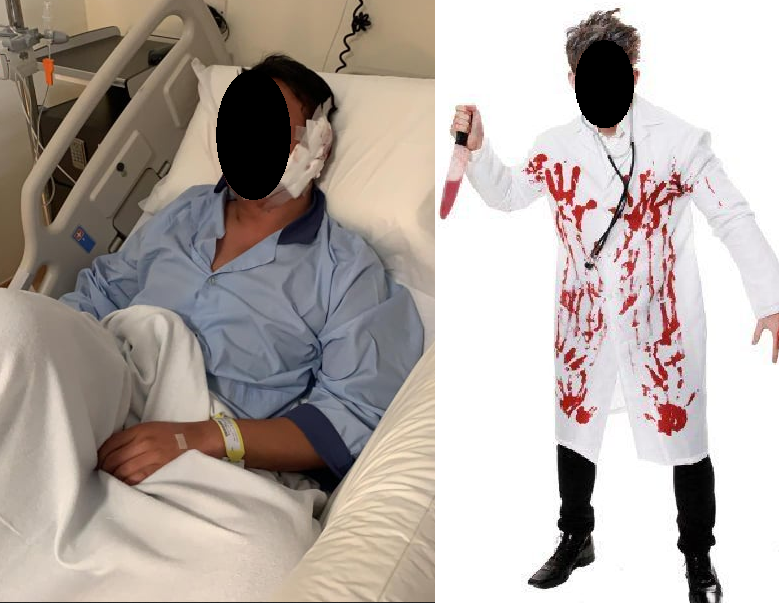 It was a Halloween party at the club located at Marina Bay Sands. Many customers were wearing different costumes to attend the party.
According to an informant that witness the attack on the man. The attacker was wearing a doctor's costume with fake blood. But the knife he was holding was real.
Netizens are speculating that the man that committed the assault could be on a high with an unknown substance.
Is it unknown how the attacker manages to slip pass security with the weapon, or he was hiding the weapon somewhere near the night joint, within the proximity of MBS before entering Marquee?
Before he attacked the victim, he gave him a sick smile and proceeded to attack him.
Relevant news below: