non Finance, non loan, non property, non banking, non credit card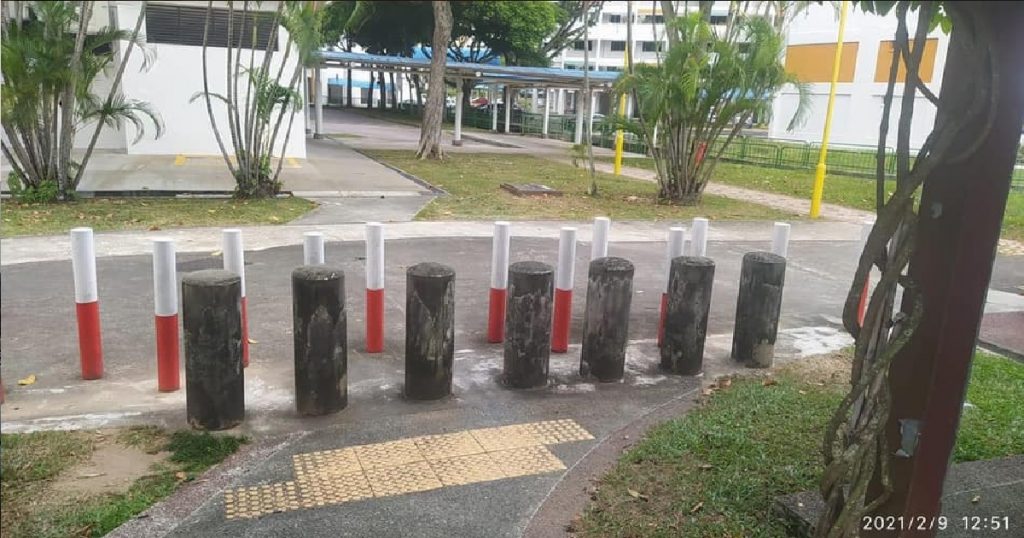 A photo surfaced online showing a pavement being blocked by a row of bollards ( A bollard is a sturdy, short, vertical post).
What's baffling is the pathway already had a row of bollards but they went ahead and built another row of bollards right in front of the existing row of bollards.
Comments by netizens were largely negative, with many criticising and questioning the need for such a needless construction.
Some lamented that the bollards are obstructing the path and ease of access for people who are wheelchair bound.

Images source: SG Road Vigilante – SGRV Facebook