non Finance, non loan, non property, non banking, non credit card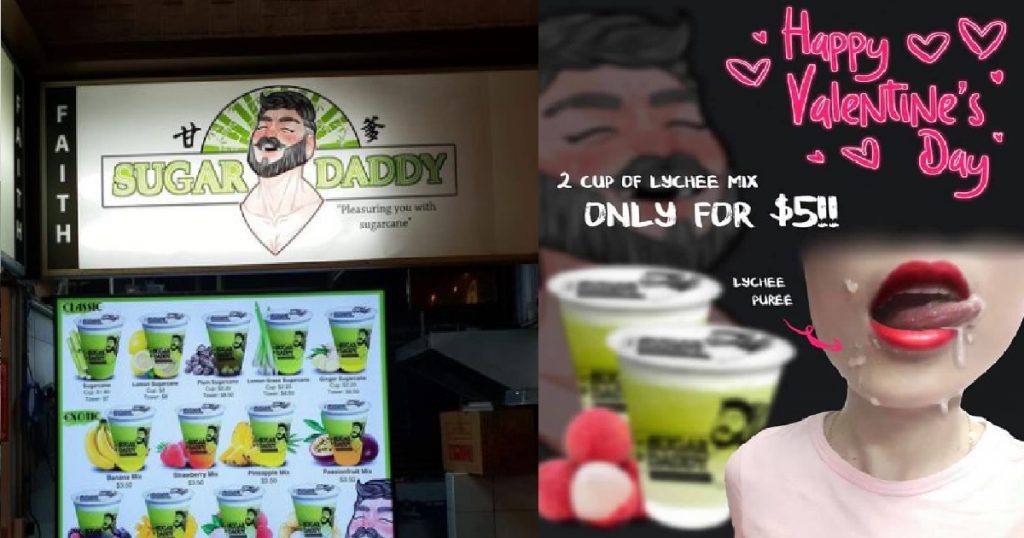 "Anybody want sugar daddy?"
"I have a boyfriend leh, but okay lah don't tell him."
"This one lah bodoh!"
Photos of a creatively named sugarcane drink stall surfaced on social media, with their tagline:
pleasuring you with sugarcane.
And a photo of what is allegedly their poster advertising a lychee puree drink for Valentine's Day was shared on Facebook.
I gotta say, two thumbs up to them for this attention grabbing campaign, well done!
Images source: Greg's Big Eats Facebook and Kelwin Koh Facebook