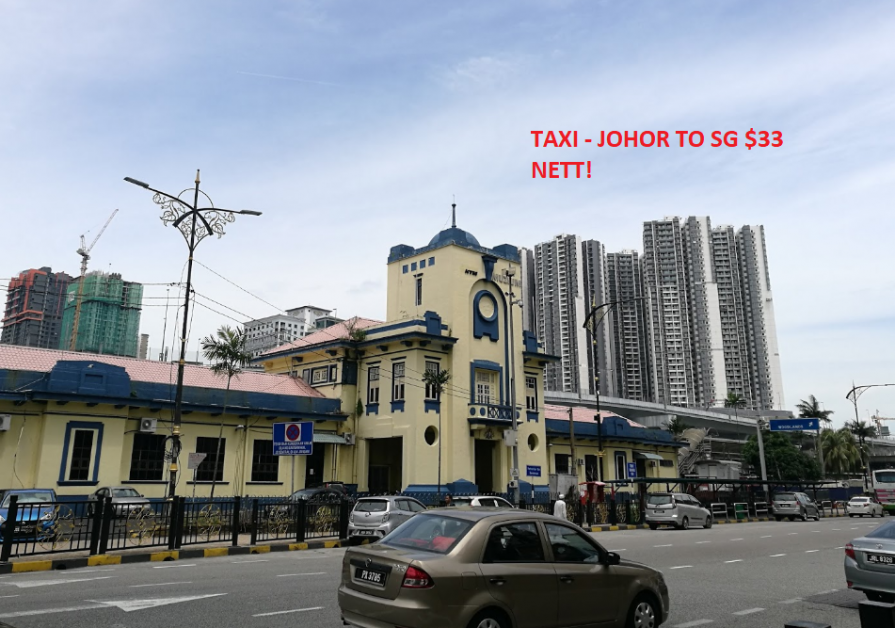 According to media reports, anyone who wishes to take a car from JB to Singapore used to pay at least $90 a car that will bring you from Johor Bahru to any part of Singapore. The services are also known as "Ba Wang Che".
Now Johor has a 24-hour taxi to Singapore that costs about 1/3 of the price of "Ba Wang Che" at only $33 only. So why bother spending so much more.
No longer need to worry about jam and rush back to SG, why not shop till night time and eat a nice dinner then go back.
The Taxi stand for this service is located at KTMB Museum, just opposite JB Central.
There are 30 Taxis ready to pick up passengers daily from Johor all the way to Queen Street which is near Bugis MRT. Of course, you can always tell the Taxi to drop you somewhere nearer and not all the way to town with no extra charges.
But of course, if you need to go further than Bugis MRT, you have to negotiate with the driver. Nonetheless, it is still a pretty good deal compared to the traditional $90 ride.