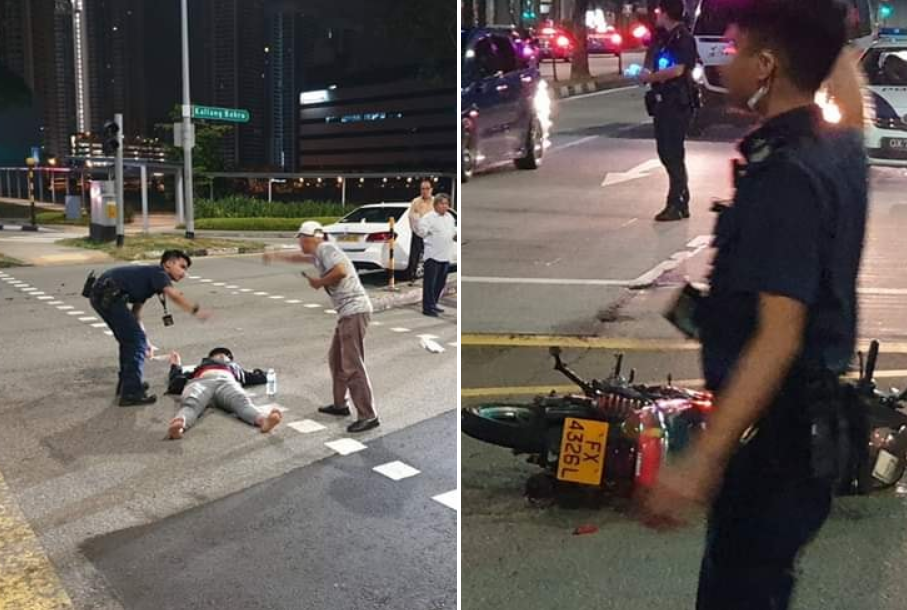 According to a contributor an accident occurred along the junction of Kallang Bahru and Lavender Street.
Traffic was slightly delayed, The police were on the scene seen diverting traffic after the motorbike and a Mercedes Taxi collided.
According to the image of the Mercedes, it appears that the accident was caused a side swiped which resulted in a dent on the side of the Taxi.
The motorcyclist was sent to the nearest hospital.