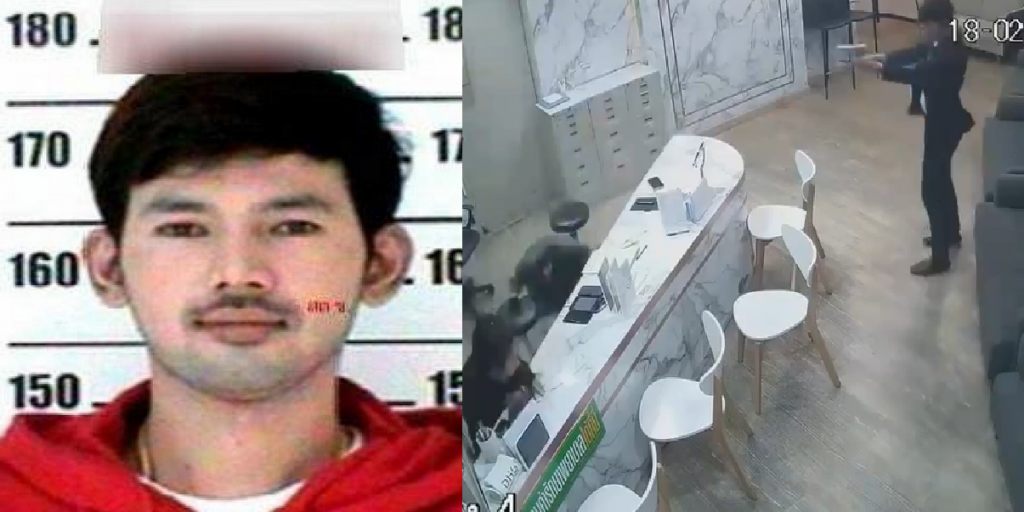 Yesterday a gruesome murdered happened in the afternoon, a man walked straight into a clinic located at The Movie Plaza on Phaya Thai Road near victory monument and killed his ex-wife.
According to Bangkok Post, The Police have cordoned off the area. A total of seven 45-calibre cartridges were found scattered at the scene.
Danusorn Numcharoen, the suspect currently being hunted by the Police and last seen escaping the shopping mall on a motorcycle.
Investigators suspect jealousy as the motive for the murder.
Police identified the late victim as Piyanut Chatthai 28-year-old, his ex-wife. Another woman, Wilasinee Teepan, 29, was also injured and rushed to the hospital.
A netizen revealed the motive of the murder