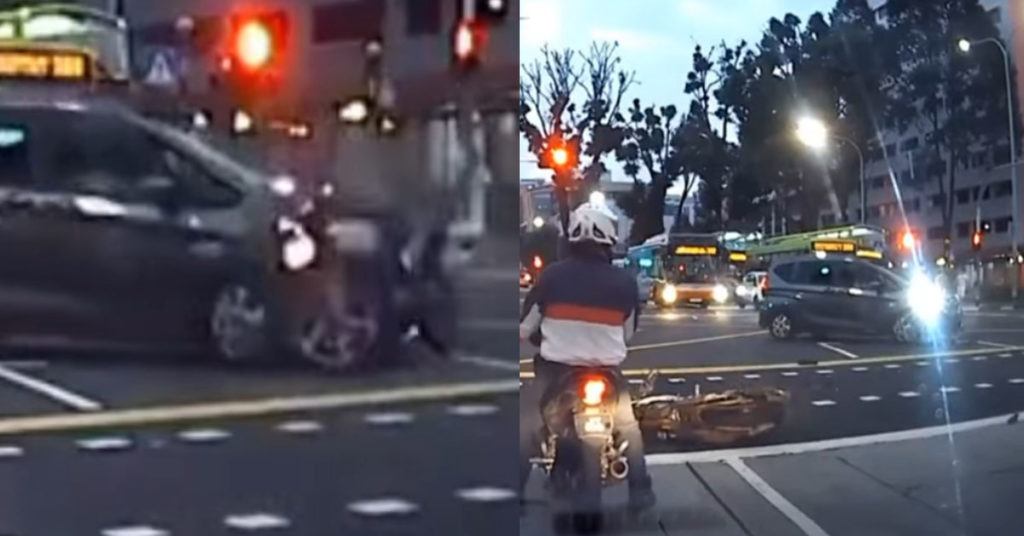 This morning, there was a traffic collision at Choa Chu Kang. The 46-year-old biker was taken to the hospital after colliding with a vehicle.

The location and time is along Choa Chu Kang Ave 4, On 7 Sep2021 at about 6.49am
The car was seen slowly creeping at the junction in the morning, prepared to turn, according to a video published to Facebook by the Singapore roads accident.com. A motorbike rushed from the opposite way and collided with the front of the automobile just as the driver was ready to turn.
As a consequence, the biker was flung into the air, turned over and landed, and slid to where the pedestrian was standing, scattering motorbike pieces all over the place.