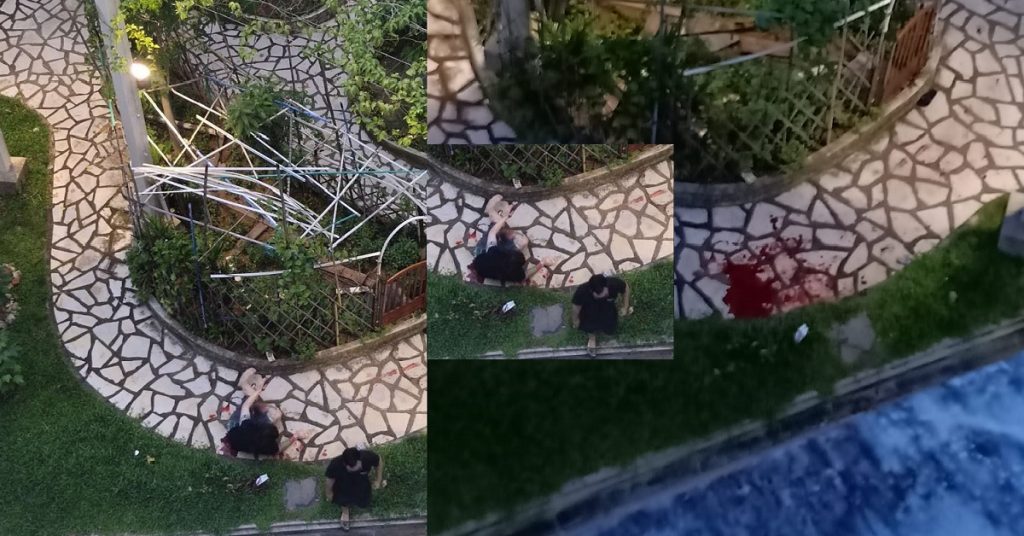 According to photos circulating on Whatsapp, a man dressed in a black T-shirt and a sleeve of tattoo was spotted sitting on the ground in a pool of blood.
A trail of blood is also seen on the right side of the footpath.
Incident
The netizen who send in the photo said that the incident happened yesterday (10 May 2020) at the foot of 451 Jurong West Street 42. SCDF was later on the scene to provide medical assistance.
A resident heard shouting in the area and saw the two men, by the time the resident looked out the window the men was already covered in blood on the ground.
A man was seen leaving the area, but it is uncleared if he is involved in the incident.
Singapore Uncensored have reached out to the relevant authorities for more information