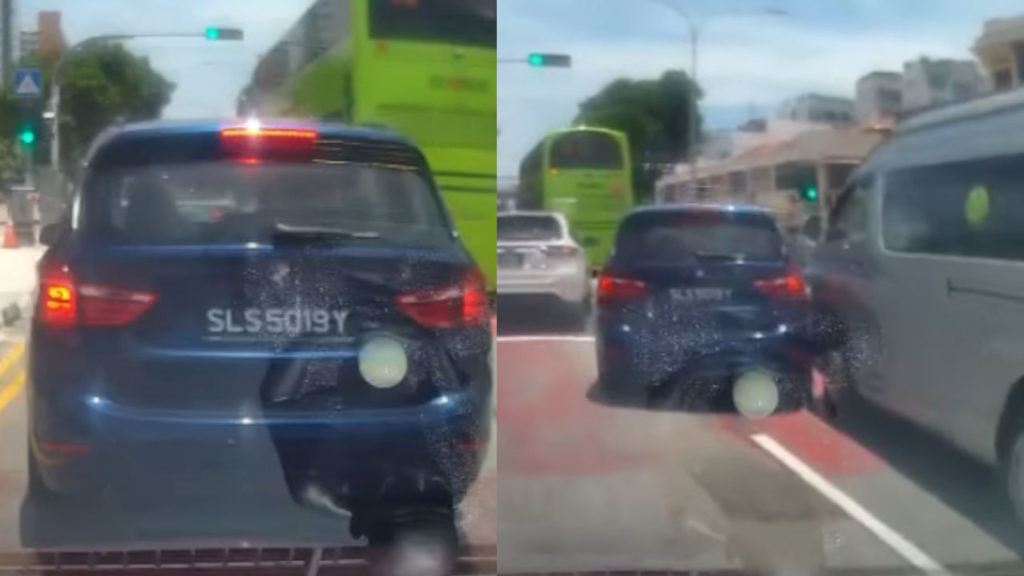 Wah this BMW driver sibei powerful (SLS5019Y) change lane no signal no check one. Go only. Macham the road only got the BMW, other car like non-existent.
After change lane get bang by a silver van.
This happened along Guillemard Road outside Kong Hwa School on 8/9/21 at 1247 hours.
This one is not called never check blind spot, this one is call the driver is blind
Here is the footage: