A BMW was spotted parking out of the lot by a huge extent and a driver left a note behind scrolding the BMW and telling the driver not to drive.
What many do not know is that by parking this way you can get fined.
The note wrote:
"Idiot!!! Park you …king car properly! Don't know how to park then don't drive!!! idiot."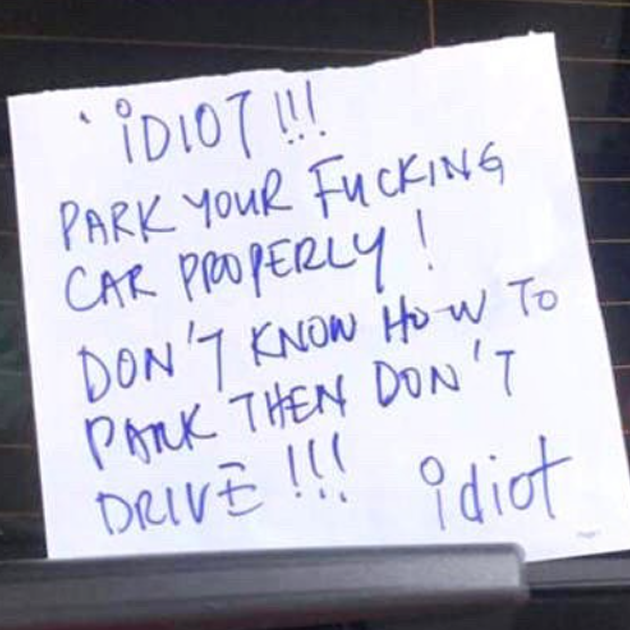 The red BMW appears to be a small car that is relatively easy to park but at least 1/3 of the vehicle was not in the lot and blocked the vehicle's door.
According to URA, the BMW driver is liable for a fine.
| | | | |
| --- | --- | --- | --- |
| Parking beyond the boundaries of the parking lot | Motorcycle  $35 | Car  $70 | Heavy Vehicle $100 |
The range of composition amount shows what is initially offered for common offences. The actual composition amount for the relevant offence will be specified in the Notice of Parking Offence.
If there is delay in payment of the initial composition amount, the composition amount (if any) that is subsequently offered may be higher than the maximum amount shown above. Court action may also be initiated if there is no payment after sometime.
Offenders may be charged in Court without any offer of composition for serious offences. For example, tampered coupon offences.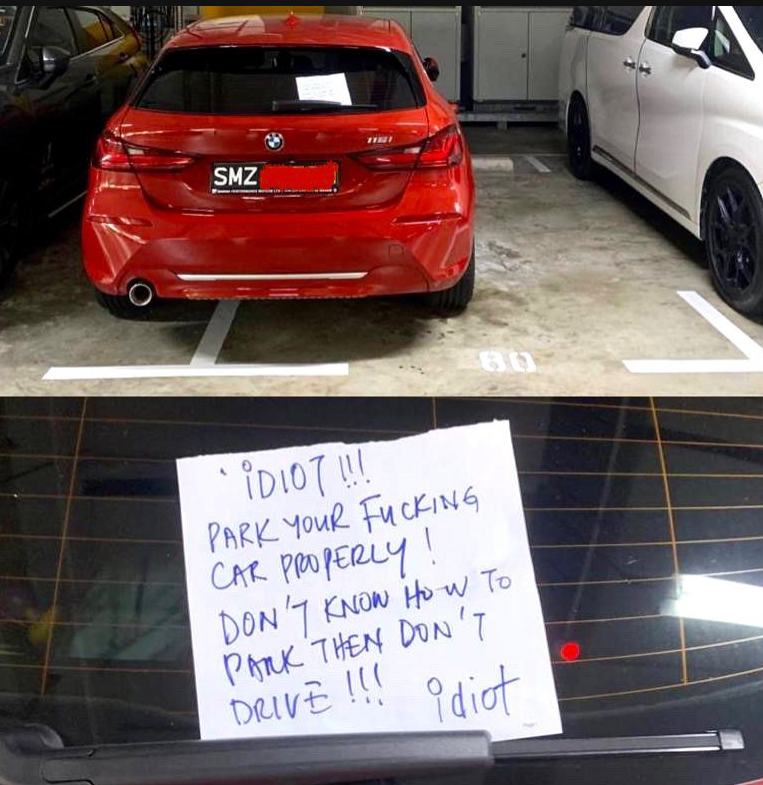 Here are what netizens think:
Let the air out of all the tyres. No tools required.
He signed off as idiot lol
Then again the black car beside the bmw is parking weirdly because of him. When he leaves, the black car becomes the idiots. Maybe he was also a victim
Holy siht lol I know like 3 ppl who could've been the culprit and another 3 who could've written the note
Why did they sign the letter as "idiot"?