non Finance, non loan, non property, non banking, non credit card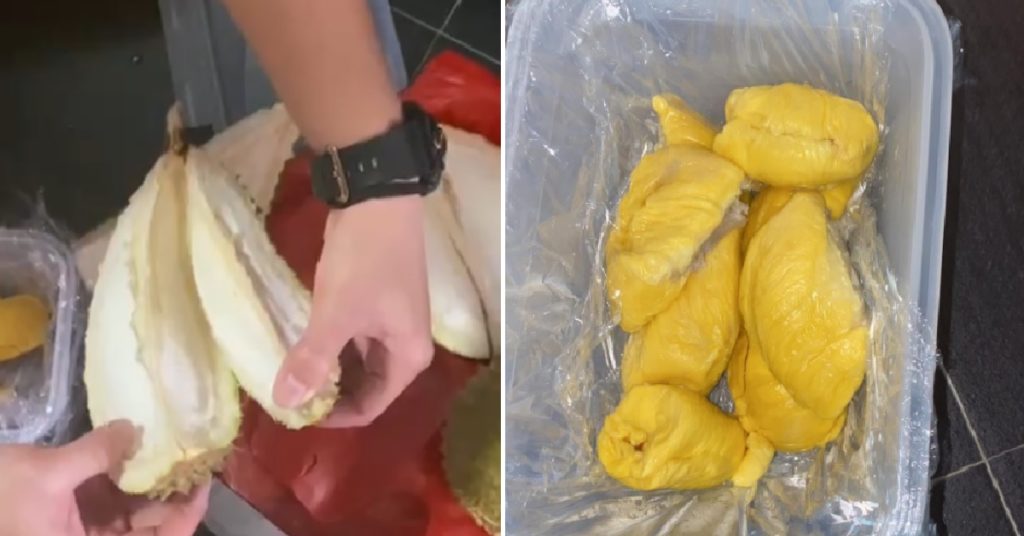 A customer who bought 2 durians from Bedok Sheng Siong for $45 end up she only gets durian a handful amount of durian. Most of the durians appeared to be empty.
Here is what the netizen said on Facebook
"Bought 2 durians from Sheng Siong Supermarket @ BEDOK CENTRAL for $45 (3kg).Although it's only $15/kg but super bad with thick husk and little flesh.
Went to feedback to the staffs, instead of any explanation, their attitude is super bad and replied rudely and said MSW is like that, thick husk and little flesh.Even cheap also cannot like that mah..
Do u all think durian is supposed to be like that? Spent $45 to buy husks….."
Full Video Loading…
Source: Siew Mui Ang