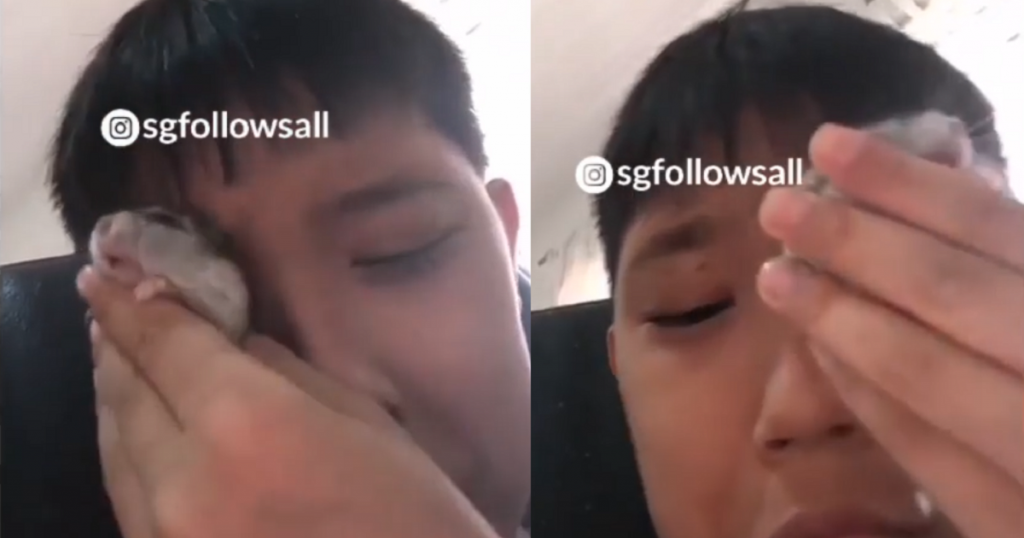 A video was recently uploaded on the Instagram page sgfollowsall which shows a young boy using a hamster to wipe his tears.
The hamster was struggling during the horrid ordeal and it didn't look very happy on how it was getting squeezed onto the young boy's face.
FULL VIDEO LOADING….