non Finance, non loan, non property, non banking, non credit card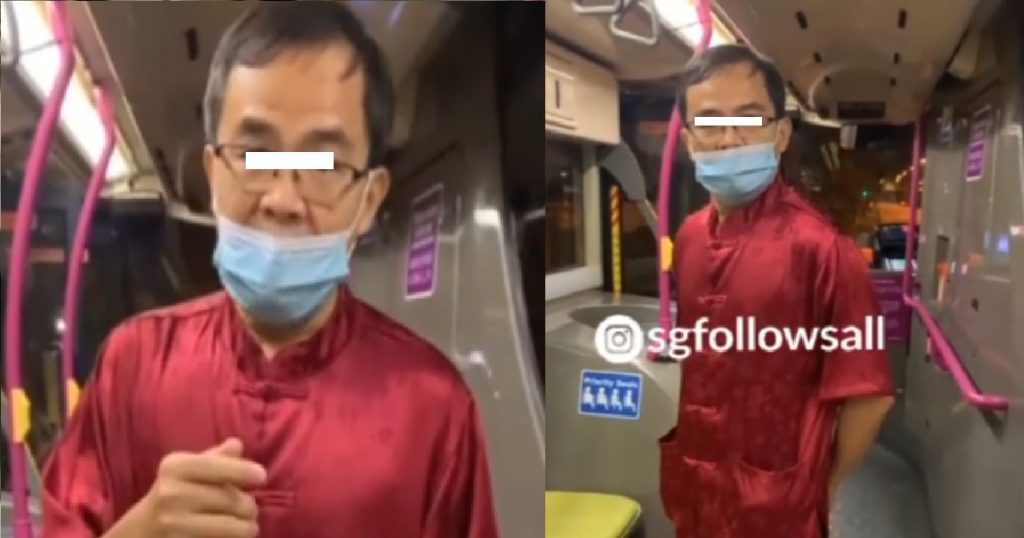 A netizen shared his experience on board a bus on social media.
He wrote that he flagged a bus, and the bus driver stopped the bus a distance away from him, so he had to walk towards the bus, but he said that it's "fine" and that he had no problem with that.
He then boarded the bus and saw that the bus driver was giving him a "f*** face".
He shared that the bus driver shouted at him for not wearing his mask properly, so the driver walked towards him and pulled his mask to his face.
After which, the bus driver shouted loudly at him again, about his mask.
To which the young man then replied, "c*bai I put already".
Which enraged the bus driver, who then wanted to call the police, and didn't want to let the passenger alight because he thought the passenger would run away.
After a while, the police came and both apologised to him.
FULL VIDEO LOADING…