non Finance, non loan, non property, non banking, non credit card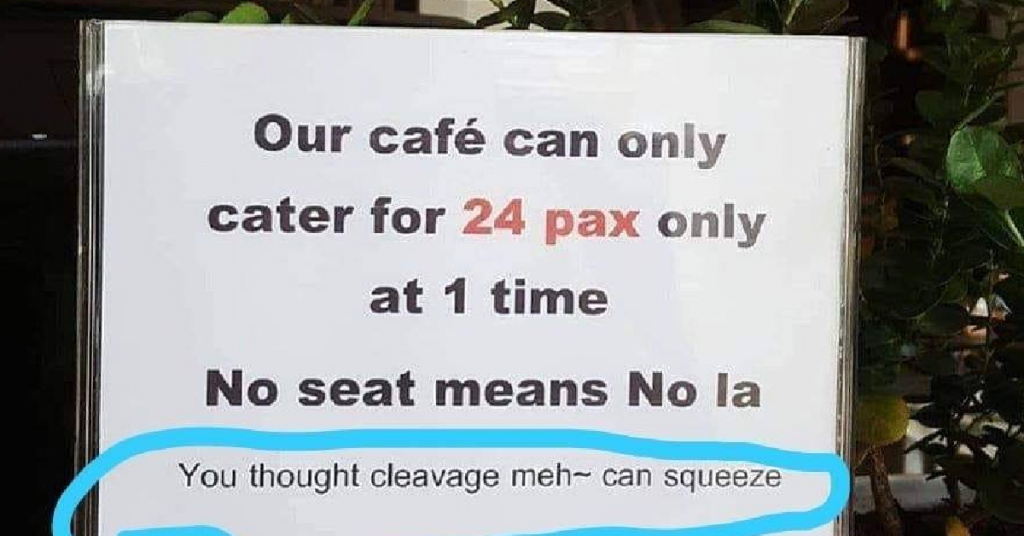 A picture of a sign was shared on the Facebook group Our Singapore which stated their stand on their outlet's 24 pax maximum occupancy limit.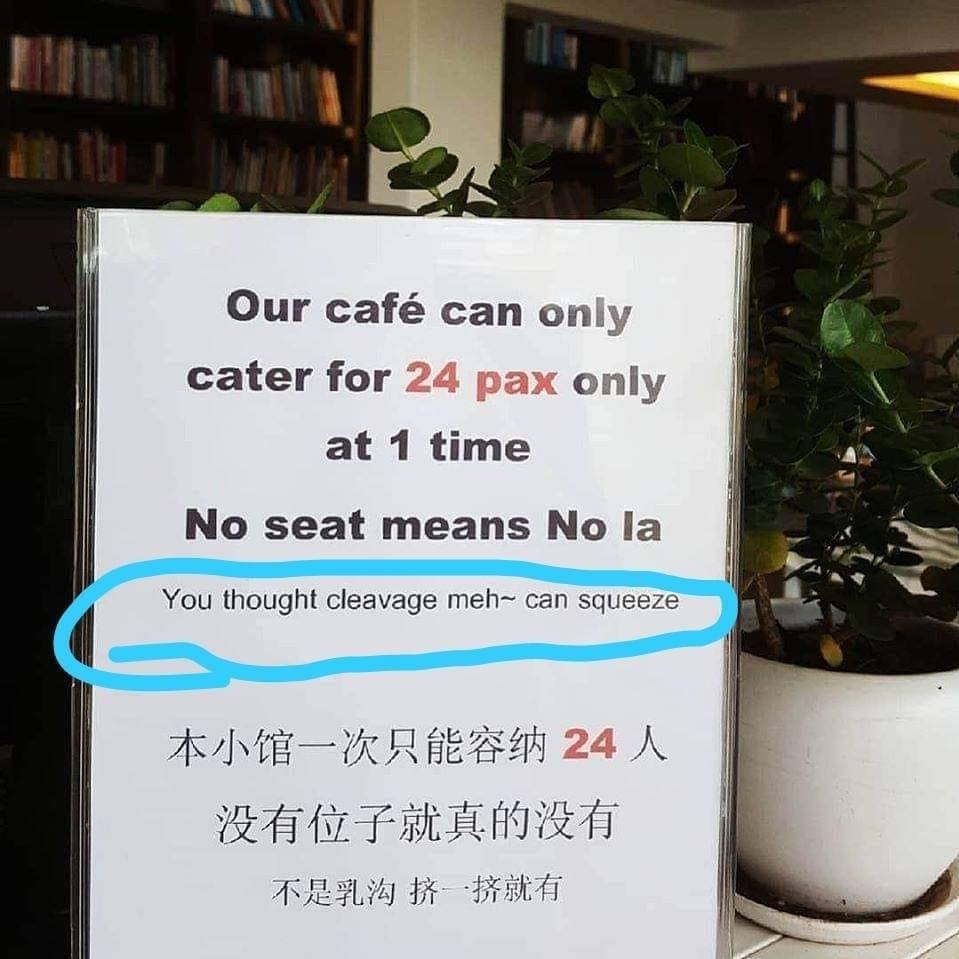 The cafe states that the outlet is only catered for 24 pax at 1 time. It then states "You thought cleavage meh, can squeeze".
Some may find such words offensive, but I believe that the majority of people would have a good laugh about this.