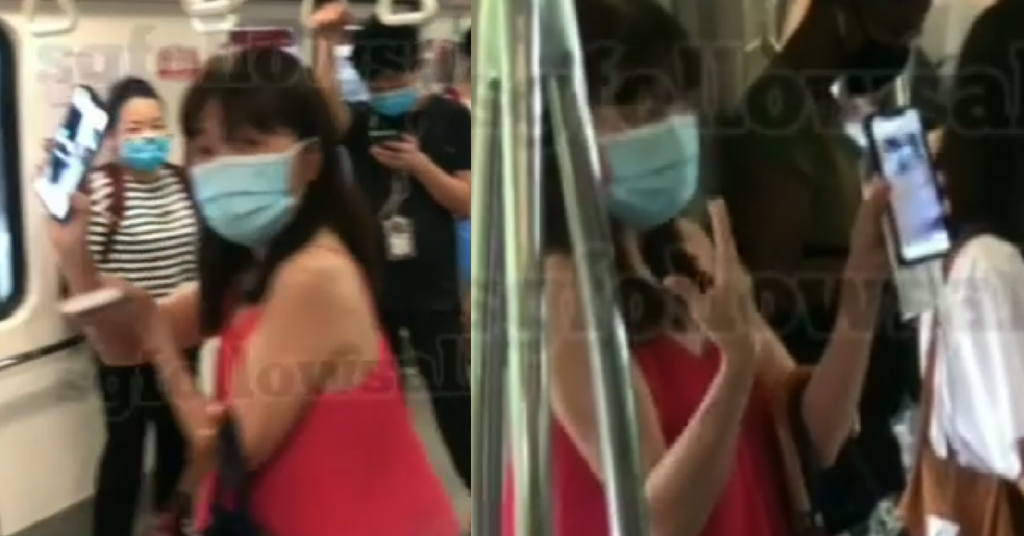 Maybe the recent circuit breaker has gotten into people's heads, a lot of people are caught doing really strange things that some might categorize as "crazy". (not us though, we don't put labels on people. *winks*)
A bemusing video has surfaced on Instagram of a woman recording a random girl, before walking around the train cabin showing the commuters a video of a Malay man walking (presumably being harassed by her, but don't take our word for it). She then proceeds to ask the guy who was recording her antics (we're gonna call him Batman, for ease of story reporting) if he would marry a Muslim girl, before announcing to everyone in the cabin that they should "hook him up".
She then showed the video of the man walking to Batman, replaying the video repeatedly and mumbling to herself incoherently before asking him to help her make it viral.
This video might just be the wildest thing we've seen this year, we didn't even know how to fit the entirety of what she did into the title of this post.
FULL VIDEO LOADING…