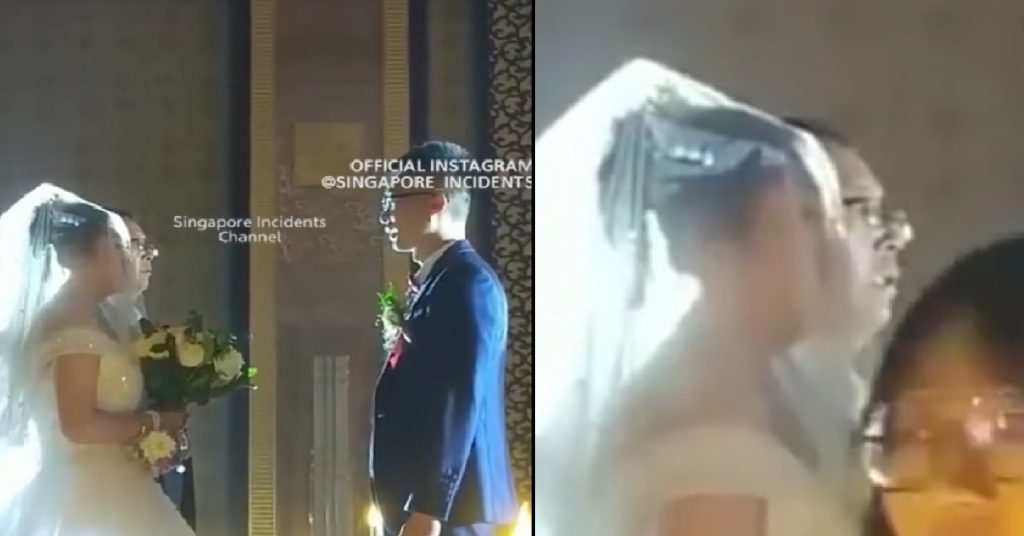 A video emerged online showing a wedding ceremony being videographed by a videographer whom we assumed must've learned videography from Dailymotion.
The camera angle was so bad that it appeared as though the groom was marrying an old man wearing a dress.
However upon closer inspection, the old man was actually standing beside the bride and his face was slightly protruding from her facial outline, making it seem like his face was her face.
Camera angles bro, CAMERA ANGLES.
FULL VIDEO LOADING…
Image and video source: @singapore_incidents on IG