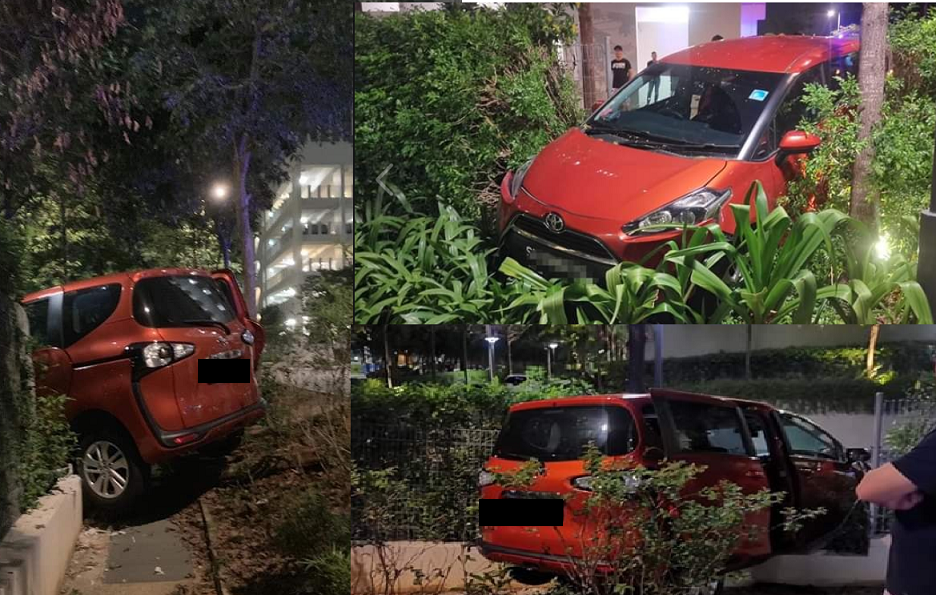 A red Toyota was spotted crashing into a bunch of bushes late at night, a metal fenced was knock over and the vehicles appears to be severely damaged.
The incident happened last night at around 11pm at Hougang, Parc Vera condominium estates. It is unclear if a police has been reported. We will update update, stay tune for developing news.
Lets hope the driver is ok.