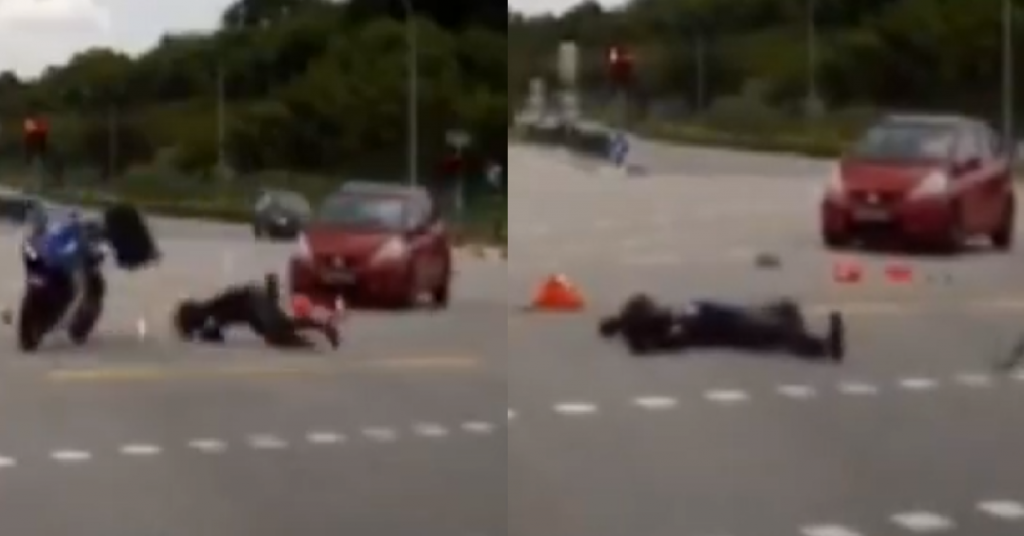 In a video circulating online by Facebook page SG Road Vigilante – SGRV, a delivery motorcycle could be seen colliding with a car at a cross junction, which subsequently knocked the rider off his bike and sent him spinning on the ground.
The contents of the rider's delivery parcel could be seen emptied onto the road by the impact of the accident as he laid on the ground unable to get up.
The incident happened at Lorong Halus and the condition of the motorcyclist is unclear at the time of writing.
FULL VIDEO LOADING…