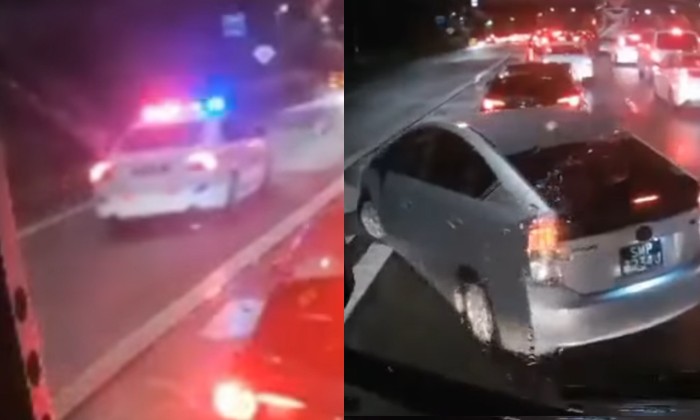 Sometimes when we are stuck in the jam we often seen drivers cutting lanes just to get ahead. This guy is the next level
The moment a driver crosses the lane, a TP patrol car on the siren and went after it. This one is sibei suay.
The vehicle was seen crossing the chevrons of a busy highway
it is illegal to do so the penalties consist of a $150 fine and 3 demerit points.
Full Video Loading…