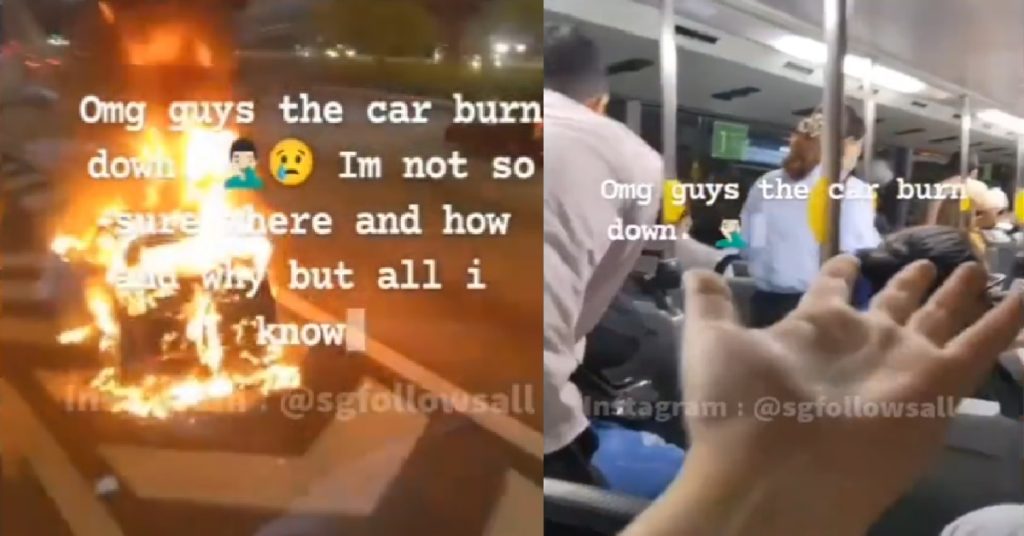 A car was seen caught on fire on the expressway, with the vehicle fully engulfed in flames.
The fire was so bad that the car was burned down to its skeleton.
It is unclear where the incident happened, according to the poster of the video, who shared that he/she can feel the heat of the fire as the bus that he/she was in drove past the inferno.
FULL VIDEO LOADING…
Image source: @singaporeviralsg on IG