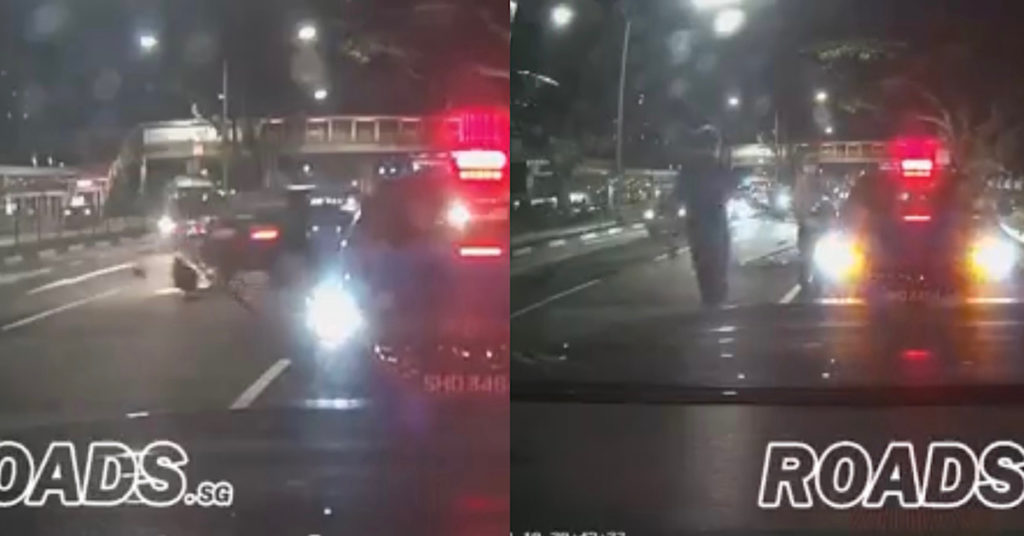 A video of an accident has emerged on social media.
The accident involves a car smashing through the road divider and onto oncoming traffic, sending debris from the railing flying everywhere and eventually hitting a taxi from the opposite direction.
It is said to happen along Ang Mo Kio Avenue 5, at about 2047 hrs yesterday (10 Aug 2021).
Full video loading…
Image and Video source: ROADS.sg Facebook page